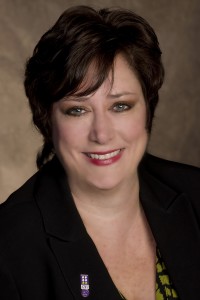 Laurie Stephens was born and raised in Toledo, Ohio, and then spent some time in Florida before settling into the Atlanta, Georgia, area in 1994. Laurie majored in communications at the University of Toledo where she was a member of Kappa Delta Sorority.
She is the mother of two incredible daughters, Lily and Avery, who were both adopted from China. Laurie has made a career in nonprofit fundraising and marketing, and also writes about adoption, spiritual issues, and life as a single mom in her 40s. Laurie's work has been published in Adoption Today magazine and she writes a blog, www.didimentionreinvention.blogspot.com.
Laurie's interests include adoption support and global women and children's issues. Hobbies include reading, baking, cooking, and walking/jogging. Together Again is her first children's book. You can learn more about Laurie and her book by visiting her website. She was also recently featured in an interview by a popular blogger, visit Muse in the Valley to read the insightful look behind the scenes of Laurie's book and life.
Click here for a sneak peek of Together Again.
Click here to see reviews for Laurie.