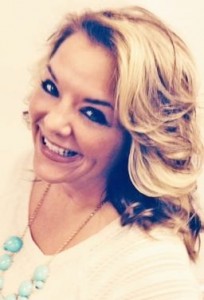 Heather Toner's first book shows the author's love of sharing knowledge with young children.
About the Author
An author, teacher, and educational consultant, Heather C. Toner is a dynamic educator who encourages, promotes, and shares her knowledge of cultural awareness and her love of the world and its glorious diversity. Her passion for teaching, leading, and learning is evident in all she does.
Heather began contemplating the idea to write Where in the World Will We Go Today after research into her English language learner students' knowledge base about geography and their knowledge of the world revealed that they had little to no awareness or ability to identify different countries. Further research revealed that even her US-born son and children in his age group had equally minimal abilities to share information about countries around the world or their locations. This inspired her to write a story that captured the attention of all young learners and provided a meaningful learning experience at the same time.
Heather is a graduate of Slippery Rock University, Northern Arizona University, and Nova Southeastern University with bachelor of science degrees in elementary education and secondary education Spanish, a master's of education in educational leadership, and an educational specialist degree in brain-based instructional leadership. She actively participates in local, regional, and national conferences presenting on brain-based strategies for English language learners and other similar topics.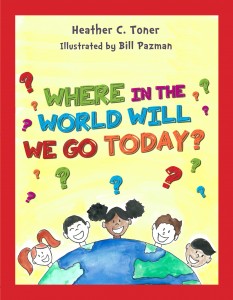 Originally from Pittsburgh, PA, Heather currently lives in Atlanta with her twelve-year-old son Keegan and their bright-eyed husky Lewis. When not writing or teaching, Heather enjoys singing, traveling, and fishing with her son.
About the Book
Here's a great TribLive piece on Heather and her book.
Where In The World Will We Go Today? is available in the BQB online store. All versions (print and eBook) are available through the following retailers, as well as all other major book and eBook retailers: