About the Author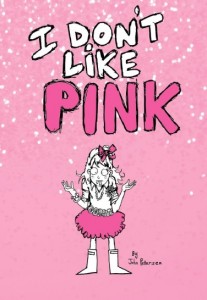 John Petersen, author and illustrator of I Don't Like Pink!, is a freelance artist for companies such as Nordstrom and Threepluscreative in New York City. He enjoys handcrafting jewelry, which he sells in his own line, Gunner and Lux. He lives in Atlanta, Georgia, with his husband William and his daughter Riley, who continues to provide inspiration for future books.
About the Book
I Don't Like Pink! is available through the BQB online store, and the below retailers:
Check out the reviews that are starting to come in!