Jon Stafford's debut book reflects his love for history.
About the Author
Jon Stafford was born in Michigan, the third of four children, and grew up outside of Chicago, attending college close to home. He ventured south to Alabama for his master's degree in Civil War history and worked toward his PhD at the University of South Carolina. Jon now lives in Columbia, South Carolina, and, after retiring from a thirty-year career teaching history to high schoolers, now spends his time as a residential building contractor, rehabbing houses. When not writing, Jon can be found spending time with his two daughters and grandchild, reading history tomes, and watching classic movies. Nostalgic for a time now gone, Jon is always rooting for the good guy: The good guys always win!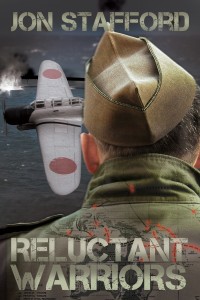 Connect with the Author
You can visit Jon's website at jonmstafford.com.
About the Book
Jon is also currently working on the second book in this series: Reluctant Warriors: Redemption. It is slated for release in 2015.
Reluctant Warriors is available in the BQB online store. All versions (print and eBook) are available through the following retailers, as well as all other major book and eBook retailers: