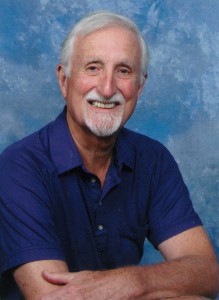 On November 26th, BQB Publishing lost a friend and the world lost a talented author when Keith M. Donaldson passed away from a massive hemorrhagic stroke. Keith was among the first authors to be signed by BQB, and he was a strong and involved member of our BQB Family of Authors. His dry sense of humor, curiosity, and desire to always do everything that could be done to become better made him a well-known face and name in BQB circles and in bookstores in coastal North Carolina.
BQB has published three books for Keith, and he was working on a fourth book at the time of his passing. We feel a great loss not only for the man but for the amazing talent that left this earth with him.
~Terri Ann Leidich, BQB President
Keith M. Donaldson's foray into writing fiction has produced multiple favorites!
About the Author
Keith was a graduate in drama, acted and directed for over fifty years, and began playwriting in 1988 and writing mystery novels in 2003. He worked on the film Life Fine Tuned in the featured role of Doc. The film was released in 2011.
Along the way, to pay the bills while following his passion for writing, Keith held a variety of positions: network broadcasting production at NBC radio and television, radio account executive, and copywriter, production director, and artistic director for an advertising agency. He also owned an advertising agency in Washington, DC, and Arlington, Virginia.
In January 1979, because he had no time to be in or direct plays, yet his passion for them continued to be a strong part of his life, Keith convinced a former NBC compatriot, who was then the general manager of WEAM "Big Band Radio," to let him be the station's theater reviewer as Keith Montgomery. Five years later when the station was sold and the format changed, Keith continued covering theater as a freelancer for three different magazines—writing commentaries and interviewing stars, directors, and playwrights of productions opening in DC.
In 1988, Keith turned to studying the art of playwriting, and in 1989 returned to his first love—theater—and became an active participant as an actor, director, and writer. He became a member of the Playwrights Forum of DC in 1990 and served on the Alexandria Performing Arts Association Board of Directors from 1997 to 2010.
His plays, which are mostly one act, have been produced in and around DC, and one was performed in New York City. Throughout the years, he has occasionally worked as an actor and director. In June 2011, Keith rewrote his thirteen-year-old, two-act play, Road Rage, to fit the locale of North Carolina, where he now lives, and directed its production. In 2002, after retiring from business, Keith turned his writing efforts to fiction, as well as improving his golf game—finding neither to be an easy task.
By the end of 2007, he had written and self-published two novels in his Laura Wolfe Thriller series: Death of an Intern and The Hill People. Laura is a beat reporter with the Daily Star in Washington, DC. Death of an Intern was a finalist in "Mystery" at the 2007 Next Generation Indie Book Awards (NGIBA). The Hill People, now retitled Senate Cloakroom Cabal, won finalist in both "Politics" and "Multicultural Fiction" categories at the 2008 NGIBA. BQB Publishing rereleased Death of an Intern in January 2012, and this title won a second finalist award in "Mystery" at the 2012 NGIBA. BQB Publishing rereleased Senate Cloakroom Cabal in October 2012, and it has been submitted to the 2013 NGIBA.
Keith's self-published version of  Rude Awakenings, a three-party political thriller outside of the Laure Wolfe Thriller series, was published in December 2009. It was rereleased by BQB Publishing in May 2012. It previously won a finalist award in "Mystery" at the 2010 NGIBA.
About the Books
Death of an Intern was awarded a 2012 finalist Next Generation Indie Book Award in Mystery. Read more about BQB Publishing's award winners!
Keith's books are available in the BQB online store. All versions (print and eBook) are available through the following retailers, as well as all other major book and eBook retailers…
Rude Awakenings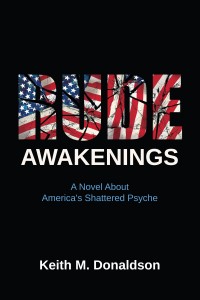 Death of an Intern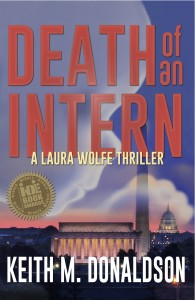 Senate Cloakroom Cabal