R.E. (Bob) Munzing's books for children are full of fantasy and mysticism.
About the Author
Bob Munzing spent his childhood in Michigan, roaming the woods and building tree houses. His teen years were spent reading hundreds of science fiction books, frequently in those tree houses. He had the same aspirations to be a writer that many teens and young adults have, but the complexities of writing a book seemed overwhelming. Thoughts of writing were then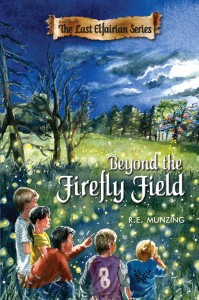 swept away by the drifting currents of the events of adulthood.
As an engineering career presented itself, Bob decided designing machines was "fun." In a career that spanned thirty-five years, Bob designed hundreds of machines to assemble cars, trucks, tanks, jet turbines, robots and an atom smashing particle accelerator. At the turn of the century, computers were doing more of the work, and much of the rest was sent overseas. Out of work, overqualified for most jobs, and untrained for others, Bob's choices became: go to college or write a book.
As a first time author, Bob made all the typical mistakes including quitting his low-paying day job, and moved to the North Atlanta area to work on his book full time. The more he wrote, the bigger the story became, and will now be spread over four books. Bob says he learned to write on the way, gleaning many helpful hints from the blogs of children's book agents. After eight years and a few unsophisticated attempts to land an agent, Bob was willing to let his work become "just a hobby." He credits a wonderful publisher and an insightful editor whose enthusiasm for this project are taking it from a fantasy world hobby into the realm of published reality.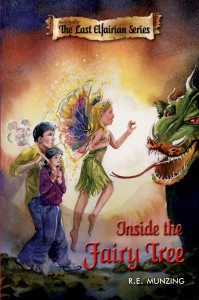 Bob is now swamped by the requirements of getting the rest of the story written, but is happy to live in the fantasy world he's creating. He takes breaks with occasional trips into the woods during thunderstorms and forays into flea markets looking for knives, small old wooden boxes, and small "steampunk" gadgetry. He has learned, "you don't just sit down and write a novel; you write a 'bunch of stuff' that gradually turns into a novel."
Connect with the Author
Connect with Bob through his website or Twitter.
About the Books
Beyond the Firefly Field is available in paperback through the BQB online store, and the below retailers:
The next three books in The Last Elfairian series are Inside the Fairy Tree (currently in production), Beneath the Fairy Tree, and Beyond the Fairy Tree. They are scheduled to make their debuts soon.