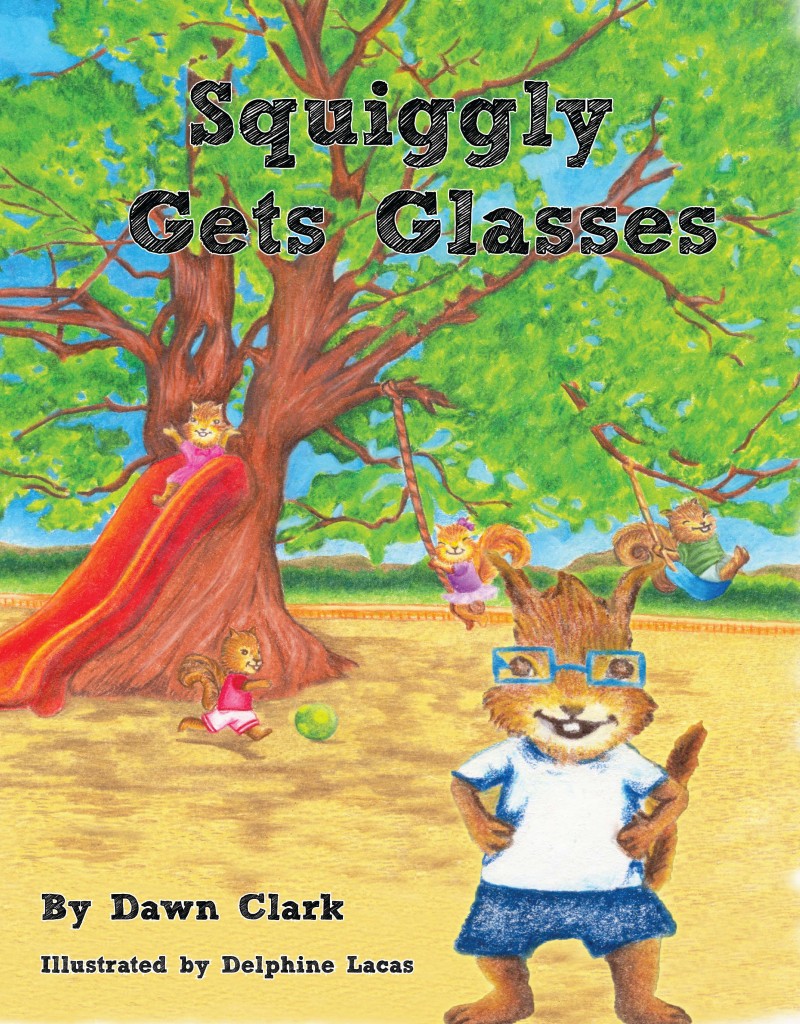 My six year old son is currently having a contest at school to see how many books they can read over spring break. I came across this book on Netgalley and decided we would give it a go and add it to our list for the contest. We just finished the book and both my son and I loved it! Although the book was a little long for a kindergartener it would be perfect for a child just a little older or as a bedtime story read by a parent. I thought the book had a wonderful moral to the story and very loveable characters. It also had very cute illustrations. I would definitely recommend this book to other parents!!
~Ashley Finnegan for NetGalley

Adorable book! The story was easy-to-read and it would be helpful for young children who are being bullied or worried about being different.
~Emily Davis for NetGalley

What a lovely little book for young kids. I read a lot of children's fiction in hope of finding something to recommend to parents, but it's not often that I find MYSELF feeling quite emotional while reading a book like this. This book teaches kids that being different is not only okay, but something to celebrate. It also teaches a valuable lesson about why other children might becomes bullies and offers a way to combat this early through trying to befriend the bully at a young age. I completely agree that most bullies are confused and angry individuals who often felt isolated when they were young – this book shows that and depicts the protagonist as someone who is able to see beyond that and invite the troubled kid into his friendship group. If only there were more books like this.
~Emily Mitchell for NetGalley

Great title for kids getting overcoming fears and bullies. Especially when it comes to appearance. Squiggly becomes the bigger person after receiving advice from his mom and offers his bully a one two punch that he can't resist. Squiggly conquers his own fears and stands up for himself and others in this book.
~LaKeisha Bosworth for NetGalley

This is a really cute book about a squirrel named Squiggly who needs glasses. The illustrations are beautiful, and the story is easy to follow for young readers. I would buy this for my friends who have children.
~Caitlin Emfinger for NetGalley

Squiggly is a young squirrel. Squiggly's ears are way too long, his tail is way too short and not bushy, and he is constantly being harassed by the class bully, Archie. In front of the other squirrels Archie shouts out, "Squiggly, Squiggly slow as can be, You can't climb trees 'cause you're different from me." He also pokes this at poor Squiggly, "You look like a chipmunk with that skinny tail and a rabbit with those ears." All the other squirrels take Archie's lead and laugh at poor Squiggly. Then to add insult to injury, Squiggly discovers he needs to wear glasses! Oh my, will he be even more intimidated? He just wants to be like the other squirrels and fit in. Will his new look bring ridicule and more mocking from the others? Will Archie target him even more when Squiggly appears with his brand-new spectacles? If your child is feeling self-conscious around his peers and if your child's self-esteem is running a tad low, then this book is the perfect read. This book will open up a healthy and healing dialogue on how to handle peer pressure and bullying. The illustrations are colourful and the characters are cartoonish and very kid-friendly. You will like the positive message and the whole vibe of this book.
~Marilyn Panton for NetGalley

Squiggly Gets Glasses is a sweet little book about an unusual squirrel (his tail is shorter than most squirrels') who can't see the blackboard in school and learns he needs glasses. At first he is dismayed, because he thinks wearing glasses will make him stand out as different even more, and that he will be the subject of bullying. To his amazement and happiness, he connects with a group of other "different" squirrels who wear glasses or are otherwise different from the usual squirrel, makes a lot of friends and his schoolwork improves dramatically. The book touches on important themes for children – being "different" doesn't mean there is something wrong with you, wearing glasses can certainly help you see better, and tolerance. The book is illustrated with very sweet illustrations. While I read an advance reader's copy as an e-book, I think this is a story that needs to be held in the hands of a child and his or her parent, so they can stop and talk about it, and really enjoy the illustrations.
~Susan Kaplan for NetGalley

Children can be cruel to anyone who is different in some way. Whether it be something obvious like wearing glasses or something not seen right away but stands out just the same, like an accent or speech problem. Squiggly wants to be like everyone else in school, but his glasses make him stand out. Something the class bully is quick to take notice of and make life unbearable for Squiggly.
Read as Squiggly learns that being different is not always a bad thing since everyone is different in some way. Maybe with the help of some of his new friends he can convince the bully of that as well.
This was a hit with my nieces and nephews and a great way to bring up the consequences of bullying someone or being bullied by others. They loved the illustrations and the story. Thank you to Dawn Clark for giving us a book that is so timely and needed.
~DelAnne Frazee for NetGalley