New Release — Fiction
Dry Heat is a crime novel about a young man who loses everything but his heart.
The day All-American Joey Blade turns 18, he learns his ex-girlfriend is pregnant, is betrayed by his new girlfriend, and is arrested for the attempted murder of two police officers. Then things get bad.
Dry Heat will appeal to readers who enjoy suspense thrillers like Noah Hawley's Before the Fall or heartfelt sagas like Nickolas Butler's Hearts of Men.
ISBN 978-1952782510
Fiction
6 x 9, 350 pages
Publication date: March 1, 2022
This book is available in paperback and eBook format:
~~~~~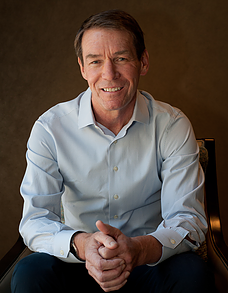 Len Joy had an idyllic childhood, growing up in the gem of the Finger Lakes, Canandaigua, NY. His interests growing up involved sports. He went off to college with dreams of becoming a football hero and world famous novelist.
Didn't happen. He switched his major from English to Finance, quit the football team, but married one of the cheerleaders – Suzanne Sawada.
They moved to Chicago where Suzanne became a corporate lawyer and Len, with his MBA and CPA, became the auditing manager for U. S. Gypsum. Despite the thrill of auditing gypsum plants, Len wanted a different challenge.
He bought a manufacturing company in Arizona and commuted to Phoenix. Despite the travel, he managed to have three kids. While flying, he read hundreds of novels, which renewed his dream of becoming a world famous author.
In 2004 he wound down his business and started taking writing courses and participating in triathlons.
His first novel, AMERICAN PAST TIME was praised by KIRKUS as a "darkly nostalgic study of an American family through good times and bad, engagingly set against major events from the '50s to the '70s as issues of race simmer in the background…expertly written and well-crafted."
His second novel, BETTER DAYS was described by FOREWORD Reviews as "a bighearted, wry, and tender novel that focuses on love and loyalty." KIRKUS called it "a character-rich skillfully plotted Midwestern drama."
AMERICAN PAST TIME and BETTER DAYS were awarded Gold and Silver Medals respectively in the 2019 Readers' Favorite Award Contest in the category of Fiction – Sports.
Today, Len is a nationally ranked triathlete and competes internationally representing the United States as part of TEAM USA.
Please follow and like us: