New Release – Family Saga / Historical Romance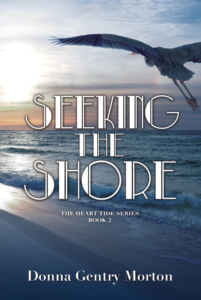 As the summer of 1934 fades away, Julianna McAllister has every reason to believe she's widowed from her new husband and the great love of her life, Jace McAllister. She had been a rogue wave when they first met, resisting a life where her wealthy family's expectations weighted her down like heavy sand. The worst weight was a fiance' named Leyton, who was driven by strong currents of greed.
Like a tide that carried her to a better land, Jace helped her navigate away from that fate—until a staggering secret from his past collided with Leyton's determination to reclaim and possess her in hopes of controlling her family's wealth. The devastating outcome now finds Julianna forced to return to the world she had escaped, only now accompanied by grief as she accepts Leyton's triumph.
But does she really accept it? She predicts he'll one day fall and plans to patiently ride out the waves—until one she never anticipated crashes in, forcing her to reconsider how she charts her existence with a man whose name rhymes with Satan.
All she wants is a safe and solid shore on which to freely build a new and peaceful life, but two more unexpected waves are ahead, one with the power to destroy and one with the power to restore.
Uninterrupted, waves always head for the shore to which they're destined. When these two waves meet and rise up, only one can overtake the other.
~~~~~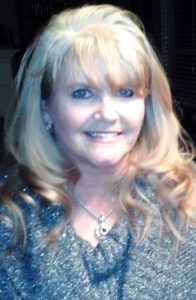 Donna Gentry Morton lives in the foothills of the North Georgia Mountains, a proud resident of the rural community of "Ducktown," which is close enough to Atlanta to enjoy it, and far enough away to ignore it.
Widowed from the love of her life, John, she strives to carry on as he would want her to, which includes enjoying time with their two sons and other close-knit family, her supportive circle of gal pals, and her menagerie of pets. She often writes with two parrots sitting on her shoulders.
She holds a B.S. degree in Journalism from East Tennessee State University and has been a professional writer for more than 25 years, writing for radio, television, newspaper, websites, and retail and industrial marketing. She is the recipient of 10 Excellence in Advertising awards for creative writing and has had her work appear in numerous publications.
Seeking the Shore is available in the BQB online store. All versions (print and eBook) are available for through the following retailers, as well as all other major book and eBook retailers :
Please follow and like us: