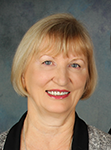 Terri Leidich has grown BQB from a small publishing entity to a company that currently has two imprints (BQB Publishing and WriteLife Publishing) and a catalog of over 150 books. She's also an award-winning author of three books.
She is available for keynote speeches, subject-matter workshops, panels, and half-day and full-day seminars.
You can contact Terri at terri@bqbpublishing.com.
Topic Suggestions
Understanding Publishing Options: Traditional, Self-Publishing, Hybrid Publishing

Choosing the Right Publishing Option for You and Your Book(s)

Take Charge of Your Marketing, No Matter How Your Book is Published

7 Must Dos for Successful Book Marketing

10 Key Strategies for Successful Book Signings

The Latest and Greatest Tools for Book Marketing

Learn How to Build Your Author Brand

Understanding the Business of being an Author

Self-Publishing versus Hybrid Publishing – What are the differences?

Learning to Transition from Being a Writer to Being an Author
---
Kristi Falk, BQB co-author of Eartha Gets Well, is the founder and Executive Director of The Wellness Council for SC, a nonprofit organization that "promotes healthy living through education". Her main passions are nutrition and environmental protection. She teaches all ages about healthy eating, exercise and more. She especially loves working with young children and encouraging them to ask for healthier options both at school and at home. The more they know, the better they do.
#ShowWCYourGreen
Email: wellnesscouncilcsc@yahoo.com
Phone: 843-995-3199
Topic Suggestions
Nutrition]
Healthy cooking
Natural Healing (from personal experience)
Local and Regional talks only
---
Dr. Daniel A. Falk, BQB co-author of Eartha Gets Well, is the owner and Chief Physician at Falk Family Chiropractic & Wellness. He also serves as president of the Board of Directors for The Wellness Council for South Carolina. A resident near Myrtle Beach, South Carolina, Dr. Falk's enthusiasm for helping people can be seen each day in his chiropractic practice. He not only treats patients, but educates the public to live active, healthy, and happy lives. Dr. Falk brings this enthusiasm to The Wellness Council to help it achieve the mission of improving the health of all of South Carolina.
Dr. Falk received his doctor of chiropractic from Parker College of Chiropractic, cum laude, with a bachelor of science degree in anatomy. He also received a bachelor of art degree in biological sciences, with a minor in economics from Rutgers College, Rutgers University, in New Brunswick, New Jersey.
Although Dr. Falk specializes in a family chiropractic practice, he also has significant training in sports chiropractic, having worked with tri-athletes as an "IronDoc" at the Iron Man Championship Competition in Hawaii. He was the official chiropractic physician of the Carolina Spartans, the profession women's football team of Myrtle Beach. He also serves as president of the South Carolina Chiropractic Association through 2013, as well as a member of The American Chiropractic Association, Kiwanis of Conway, Rotary of Conway, Conway Chamber of Commerce, and the Conway Toastmasters.
#ShowWCYourGreen
Email: dfalkster@yahoo.com
Topic Suggestions
Spinal Health

"Get Fit While You Sit"

Stress Management

Back Safety

Scoliosis

Nutrition
---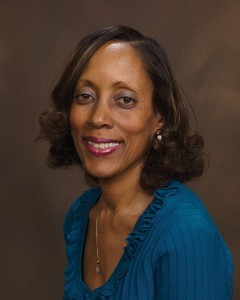 An inspirational author and speaker, Vanessa Fortenberry penned the children's verse story, Mama, I Want to See God. This story is the first book in the series, Families Growing in Faith. Be on the lookout for the publication of Daddy, I Want to Know God in April of 2017. Vanessa is also a contributor to the book, Relief Notes: Encouraging Letters for Tough Times written by the Christian Authors Guild.
Contact Vanessa to speak at schools, churches, libraries, professional, community, and/or writing groups: vanessafortenberry.com.
Speaking Engagements for Children/Teens
Career Day
Find Your Inspiration in Writing
Writing 101─ The Importance of the Three R's (WRITING, RESEARCH, and REVISION)
Writing a Book Talk
Speaking Engagements for Adults
Families Growing in Faith
Just Write
Six Keys to Your Writing Success
Writing 101─ The Importance of the Three R's (WRITING, RESEARCH, and REVISION)