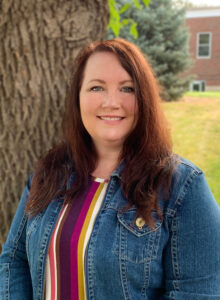 About the Author
Lisa Clonch Tschauner is an educator, business consultant, and researcher who has previously written and published non-fiction, business-centric work including "The Small Business Guide to Customer Service Business Relationships."
She is the owner and founder of Open for Business Magazine, a regional publication. Tschauner is also the founder of the RE-Write online writing community featuring pieces of prose, poetry, essays, and reflections. "Reclamation" is her debut novel.
In addition to writing, she works in the field of entrepreneurship education and leadership studies. Her education includes degree in organizational communication and management, and human sciences with a leadership specialization. She conducts observational research through qualitative and quantative methods including various interview strategies. Tschauner is interested in how the world is changing through the lens of emerging generations and the global influence.
She has attended different writing workshops and seminars. Although more of an academic and non-fiction writer professionally, her personal writing inters include compelling fiction that creates a platform and addresses relevant topics. Tschauner lives in Nebraska and is the mother of two dynamic, young adults who inspire and evoke curiosity, leading her to tackle difficult topics that appeal to a wide-range of readers.
Connect with the Author