The BQB management team is made up of passionate folks who want to improve the publishing industry.
As a company of writers working with writers, every member of our management team is first a writer, which gives them insight and understanding into the passion that always accompanies good writing and great books.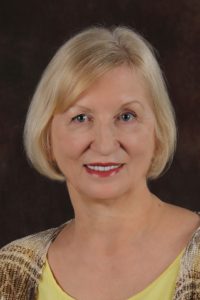 Terri Leidich, President and Publisher – From a very young age, Terri Leidich was passionate about writing and books. In 2010 her passions and her career merged when she created Boutique of Quality Books Publishing Company, an independent publishing company that was created from a writer's perspective and is managed in a manner that respects and honors writers. Since its inception, Terri has grown BQB from a small publishing entity to a company that currently has two imprints (BQB Publishing and WriteLife Publishing) and a catalog of close to 150 books. Terri's goal and the mission behind Boutique of Quality Books Publishing is "Publishing with a Heart," and that desire is the daily guiding focus for the company and the team behind it.
---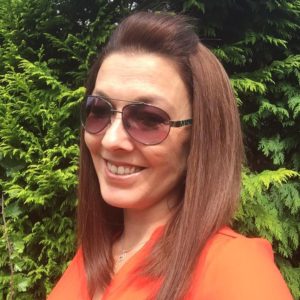 Julie Bromley, Marketing and Audiobook Manager – Julie's qualifications in Business Management and Administration along with a personality that lends itself toward aiding others in their pursuit of success has earned her an Assessors Award.
Julie has many years' experience working alongside authors providing Marketing and Personal Assistant services. She puts the quality of service along with integrity and client confidentiality above all else.
On a personal note, Julie lives in England, U.K with her husband, 3 children and a crazy Patterdale Terrier called Loki. Her hobbies include reading, traveling, charity work and game night with the family.
---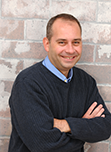 John Daly, Social Media/I.T. Manager – John earned a bachelors of science degree in business administration and computer information systems from the University of Northern Colorado in 1996. He has sixteen years of experience developing software and Internet-based, workflow collaboration solutions. In addition to writing weekly columns for multiple national news site, John is a published novelist.
As BQB's Social Media/I.T. Manager, John promotes the work of BQB authors, publication news, writing resources, events, and giveaways. He also manages this website.
John's Sean Coleman Thriller series is available from BQB Publishing.
---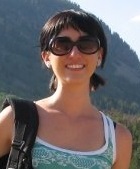 Allison Itterly, Acquisitions Editor – Allison earned a master of fine arts in creative writing from San Diego State University (SDSU) in 2007 and a bachelor of arts degree in English with a minor in creative writing from the University at Albany in 2002. Allison has taught creative writing in both fiction and poetry at SDSU. She has also taught writing composition at ITT Technical Institute, in which she earned the Teaching Performance Award. In addition to her teaching experience, Allison was an editorial assistant for literary journals Fiction International and Pacific Review. After working behind the scenes, she gained a full appreciation for the amount of work required to keep an established journal in publication. Allison has worked as an editor, proofreader, and acquisition reviewer for multiple publishing companies including Virtual Tales, Champagne Book Group, and Barking Rain Press. Her short stories "From the Atlantic to the Pacific," "The Way She Rolls," and "100 Reasons Why I Had To Hightail It Out Of Nowhere" have appeared in various journals. As BQB's Acquisitions Editor, Allison reviews all manuscript submissions that come through BQB's doors. With years of experience as an editor, educator, and writer, Allison is thrilled to discover quality talent from new and emerging writers.
---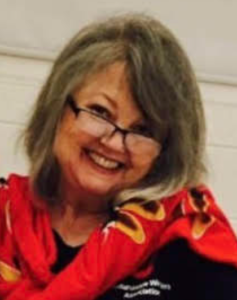 Saundra Kelley, Acquisitions Editor – Saundra Kelley is a native of Tallahassee, Florida, to which she recently returned after living and writing in the mountains of East Tennessee for many years. An avid naturalist, she is a professional oral tradition storyteller, the author of three books, numerous short stories and newspaper articles. She looks for the story arc and rich characters in her work as an acquisition editor.
---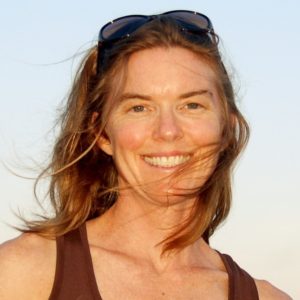 Erica Witsell, Book Show Coordinator – Born in Maine but raised in Florida, Erica Witsell lived in Connecticut, California, Ecuador, and Italy before settling in the mountains of western North Carolina seventeen years ago. A graduate of Wesleyan University and the University of California, Berkeley, she taught high school for over ten years and now teaches English as a new language in Asheville.
Erica's son was barely two years old when her twin daughters were born. Her experiences mothering her three children inspired her to begin the blog, On The Home Front, and to ultimately write her debut novel, Give, which is published by BQB Publishing. Learn more at www.ericawitsell.com.
Her love of books, travel, and meeting new people makes Erica a perfect fit for the position of Book Show Coordinator for BQB and WriteLife Publishing. In that position, Erica chooses, directs, manages, and attends book shows and festivals around the U.S., where she represents and showcases BQB and WriteLife. From reader-focused shows to bookseller-focused shows, Erica gives BQB and WriteLife authors opportunities to have their books showcased across the country, while spreading the word to readers, booksellers, and librarians about up-and-coming authors and books from BQB and WriteLife.