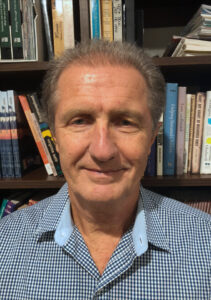 About the Author
Luciano Sabatini is an adjunct professor at Hofstra University where he teaches graduate courses in bereavement and group counseling to students in mental health programs. He also serves as the bereavement coordinator for St. Bernard's parish in Levittown, New York and facilitates support groups, trains caregivers of the newly bereaved and gives workshops at the annual Diocesan bereavement conference.
Sabatini has written two books on bereavement: Bereavement Counseling in the School Setting and Lessons Learned on Grief, and a memoir: Luciano: an Immigrant's Journey of Rediscovery. His education includes B.A. and M.S. degrees from Hunter College, a PD from Hofstra University and a PhD from Columbia Pacific University.
He lives in Blue Point, New York with his wife Suzanne.
Explore
Connect with the Author
Books