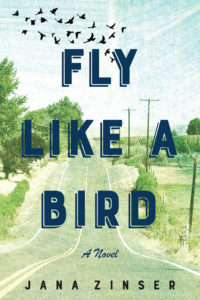 "A small-town family drama stretching from the 1950s through the 1980s, with all kinds of secrets. Wonderful description of Iowa country living and the racial realities of that time and place. An example: "The early evening arrived sullen and moist, ushering in the period of the day when time slows down, and the earth relaxes."
Not only does the protagonist grow through the course of the novel, so do most of the supporting characters, creating thick layers of story that make it an engaging read. While this is strong women's fiction throughout, focusing on the development of the female protagonist, the last few paragraphs offer a deux ex machina happily-ever-after ending. That could have been handled much better, but the book is still a good read."
— Sheri McGuinn (Educator), for NetGalley
---
5 stars. "This was a great read! The author really dived deep into topics of racism, domestic violence, sexuality and the impact of family secrets via a young girl that loses her parents. This was well written and an enjoyable read."
— Cristie Underwood, for NetGalley
---
5 stars. "I thoroughly enjoyed this book, the characters were people I wanted to know, or smack as the case may be. It started a bit slow for me, and the narration took me a bit to gel with… but once I did it was off and running and I really connected with this book. I found it hard to put down. It resolved too quickly and perfectly in my opinion, and that felt rushed… I would have liked a cliff hanger and a follow up book… it was THAT enjoyable. I will definitely read more from this author and would recommend this book highly."
— Colleen Casale, for NetGalley
---
5 stars. "I am pleased to recommend this noir-style Iowa historical to friends and family. It is an interesting read, telling tales of what it takes to make -or break- a family.
Time moves on from a brief stop in 1959 on to 1966 through 1986 in the town of Coffey, Iowa, a wide spot in the road. We watch as Ivy is orphaned while still a babe-in-arms and is raised by her paternal grandmother. Violet Taylor is the mother of three sons – Walter is a postman and single, Tommy is married to Hattie with two children, Angela who left Coffey at 17 and never returned, and Russell, who is undiagnosed autistic. Tommy works at the Coffey Sewage plant, drinks a bit too much and bowls and does mischief with his best friend Ruben Smith. Ruben Smith is a farmer, childless, married to Patty, who eats away her angst and won't leave her house. Violet's youngest son Bobby was killed in a car wreck in 1959 when his new blood-red Pontiac lost grip on black ice and was creamed by a semi. With the absence of Bobby and his wife Barbara, their daughter Ivy was raised in the white Victorian at 4120 Meadowlark Lane by Violet.
Charlie Carter is the local law, bought and paid for by Coffey's only bank manager and Mayor, Conrad Thrasher. The mayor's son Weston is 'that kid' who shoots cats and acts without conscious most of the time. The diner is peopled by some sweet ladies, the librarian in legally blind, and the black barber and beauty shop is open only on Saturday in Pinky's living room. The white barber left town years ago as did the beauty shop lady. The black community is confined to Mulberry Street, which parallels the train track, by hook and by crook – a black person can only get a bank loan on Mulberry Street houses. Ivy's best friend Maggie Norton, daughter of Otis and Pinky lives on Mulberry Street. Otis works maintenance at the local college, and Pinky does the hair of the back community and makes awesome pieced quilts. This may seem like too much cast for our story, but they are each very much necessary. This is an excellent picture of growth by generation, a lesson we must all learn.
Fly Like a Bird is a coming of age tale, following not only Ivy but also Shirley's sons Ben and Justin, Weston Thrasher, the lawyer's son Nick Jerome, Jesse Marshal, son of the new white beauty shop owner, and Ivy's best friend Maggie Norton.
We tend to think of blatant racism as a strictly southern problem during these turbulent years of the '60s, '70s, and '80s. Not so – all of us Americans are slow learners, I have found. Fly Like a Bird is a message of hope that racism will end – hopefully in our lifetime but certainly in that of our children."
— Bonnye Reed Fry, for NetGalley
---
"I love family stories, especially about grandparents. And this is a good one. Ivy has lived with her grandmother for as long as she can remember, ever since her parents were tragically killed. Theirs is a small town in the 70s, rife with racism and prejudice and suspicion and secrets. Seems like everyone knows those secrets except for Ivy. The older she gets, the more driven she becomes to find out the truth about what really happened that night so very long ago."
— Shawna Briseno (Educator), for NetGalley
---
"After a tragic accident kills her parents, Ivy is raised by her grandmother Violet in the small farming town of Coffey, Iowa. This close-knit community all have a hand in raising young Ivy…and keeping secrets about that night that left her an orphan. As she grows up and sees her friends leaving town for exciting destinations and never returning, she longs for her own chance to escape small town life. But family obligations keep holding her back, and the older she gets the more she realizes that Coffey is where she belongs.
When I started this book, there were so many characters to keep track of, but as the story progressed and the individual characters were described, they became more real to me making the story richer. Coffey was described as a warm community– between Uncle Walter's trailer with his eclectic collection of cookie jars and lawn ornaments, Edna Jean's obsessively clean library, and the Coffey shop, where Shirley welcomes you with a smile and a warm piece of pie– it really starts to feel like home."
— Lyndi Trowbridge, for NetGalley
---
5 stars. "An ambitious, compassionate saga of a girl growing up in a small town in Iowa in the '70s and '80s.
The book jacket summarizes the novel as "A coming-of-age story of a young white girl who fights racism and betrayal as she tries to unravel the truth about her parents' deaths and escape the town that lied to her." That's an excellent description.
The first sections of the novel are really a series of short stories linked by Ivy's increasing awareness that the story her family and the town is telling her (or not telling her) about her parents' deaths does not add up.
As we move into the later sections the novel picks up speed and becomes an action adventure story exploring issues of racism, family dynamics, and the conflict between Ivy's desire to escape and her obligation to be loyal to those she loves.
The small town and the era are expertly captured and Zinser has created a wonderful collection of believably flawed characters."
— Len Joy, author of Dry Heat
---
"The storyline is unique and isn't something I've read a lot of before. There were definitely some twists I didn't see coming. The characters were well-developed and easy to like / relate to. You couldn't help but feel for main character as she discovers the secrets hidden from her for so long. I'd definitely read other books by this author. "
— Kade Gulluscio, for NetGalley 
---
5 Stars. "Zinser has written a heart-wrenching, epic story that follows lives of several children that survived (as well as the fates of their families); from the beginning occupation through the end of the war. Zinser takes readers from escape of occupied territories, into hiding, to safety, the concentration camps; and then back undercover behind enemy lines.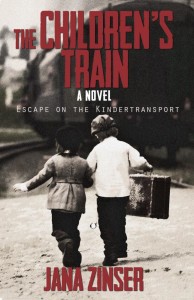 As someone that has had an ongoing interest in Holocaust studies and education, what I really like about The Children's Train is that this novel gives the reader an in depth look; both in varying viewpoints and through a broad scope of experiences, making it a perfect introductory-look into the history of the Holocaust. It is thoroughly engaging from start to finish. After reading, you not only have a better picture of the many devastating situations endured by Holocaust victims and survivors; you also have a clearer understanding of Nazi and German (not mutually inclusive) people's positions and actions. Yes, some believed in Hitler's plan of hate. Others acted based on financial reasoning and many more out of fear.
The subject matter may be a little heavy for young readers but I'd certainly recommend it for high school through adults. Zinser tells the story simply, without over-dramatizing or trying to be graphically-shocking. By the very nature of the events, even through the author's delicate handling, it might be too overwhelming for younger children.
The young lives of Peter, Eva and all the others will tug at your heart and inspire you. You'll discover hope in humanity though quiet, unassuming acts of courage and heroism; and mourn the lives of those that were lost.
Though 10,000 children may have been spared by the Kindertransport; 6 million Jews lost their lives at the hands of the Nazis — many of them children. This is their unforgettable story."
~Jeff Linamen for How Do You Measure 525600 Minutes? A Year in the Life
---
A beautifully written book. Sadly, the historical details are true and this makes the story all the more poignant. At times heartbreaking, at times hopeful and optimistic, this book will stay with the reader for a long time. The author is definitely one to watch.
~Dorothy M Calderwood (Media Professional) for NetGalley
---
"This was an incredibly engaging story for me because I had no idea such a thing existed. The Kindertransport was something new that I'm now highly motivated to learn more about. For that reason alone, it was a book I just couldn't put down. The characters and storylines were good as well…a great story about an interesting subject!"
~Shawna Briseno (Educator) for Random Book Muses
---
5 stars. "The Children's Train by Jana Zinser absolutely blew me away! Heartbreaking, terrifying and traumatic it was also filled with hope and courage, determination and inspiration. Over six million Jews died at the hands of the Nazis and many of them were children. Though The Children's Train is fiction, the sad and tragic truth stands out and stays with you. I know this book will stay with me! The Children's Train is an absolute credit to this author and I have no hesitation in recommending it extremely highly."
~Brenda Telford for NetGalley
---
5 stars. "Have tissue handy as you read through the pages of this amazing tale. It is a great read that will have tears streaming down your cheeks as you come across the great injustice suffered by the children. I could not put this book down as it had me addicted wanting to know and hoping that each character would in the end be happy. An emotional roller coaster as I'm crying in one chapter and cheering in the next. Highly recommended for I truly enjoyed reading this book."
~Arlene Ciausu for NetGalley
---
"This was a very powerful story about children who have a strong will to survive and the people in their lives who help and hurt them."
~Cynthia Garrett for NetGalley
---
"I found this an interesting story on the subject of the holocaust from the children's viewpoint… This book would be a good beginning for older primary school pupils to learn of the difficulties faced by their peers of the period."
~Sue Andrew for NetGalley
---
5 stars. "Jana Zinser brilliantly expresses the horror, confusion and fear that not only Peter but the other children in the novel are feeling and thinking when witnessing the atrocities by the Nazis… When I began this book I thought that I had quite a lot of knowledge about the Holocaust but I was surprised to learn about the Kindertransport children. Although this novel is fiction, the Kindertransport was not and I will never forget about the ones that made it on those trains and also the ones who did not."
~Amanda Wragg for NetGalley
---
5 stars. "I'm positive that I held my breath for most of this book. I wouldn't be surprised if I'd held my breath for the entire time I'd been reading this. This book was so unlike any other I've ever read. It's gripping, powerful, heartbreaking and intense – so, so, so intense. During the terrible reign of Adolf Hitler, the kindertransport brought Jewish children away from Germany and into England, where they were all scattered into different families or parts of England where it was thought they'd be kept safe from Hitler's reach. The stories of each individual character in the book were horrifying; especially knowing that it was all based on real facts. I know I cried through about half of the book – all the way to the end… I honestly have no words right now; this book was amazing and thrilling, and so sad."
~Leah Gasentzo for NetGalley
---
5 stars. "This is a great introductory-level novel to the Holocaust. As someone that has had a lifelong interest in WWII and Holocaust studies, I like that this novel gives a variety of viewpoints and experiences…Jewish, German, Nazi, Resistance, British…they're all included in a realistic account. It is thoroughly engaging from start to finish. After reading, you have a better picture of the many devastating situations endured by Holocaust victims and survivors, as well as a clearer understanding of people's positions and actions. But it's still all at an introductory level.
The novel is a little heavy for young readers, but I'd certainly recommend it for high school through adults. It's written without over-dramatizing or trying to be graphically-shocking, but the very nature of the events, even through the author's delicate handling, could be overwhelming."
~Yvie Field (Educator) for NetGalley
---
"I realize that this book is a work of fiction but the 'kindertransport', organized to rescue children from Nazi Germany was real. Jana Zinser brings us such realistic characters that it is easy to see them as true victims. There are times that the book makes difficult reading, mainly because it is beyond our comprehension that these events took place but there is also a positive feel, as we are reminded of the wonderful people who organized and funded the 'kindertransport'. A great historical fiction novel."
~Caroline Ward for NetGalley
---
5 stars. "The book is heartrending and at times difficult to read due to the subject matter, but I believe this type of book must be written and read to keep the memories of the evil that happened during the Holocaust alive, and to help prevent it ever happening again. It is a work of fiction but the situations depicted are ones that happened again and again to real life families all over Europe before and during the war. It is very well written, realistic and sometimes quite stark, never flinching from the truth of the situation. I would definitely recommend this book."
~Fiona McCormick for NetGalley
---
5 stars. "This is definitely a book that I'd recommend for older elementary school kids, maybe 5th or 6th grade and up. Our daughters visited concentration camps while on a field trip with their school while in Germany and I wish everyone had a chance to do so. No one would doubt the Holocaust if they experienced such a trip.
That said, this book showed a side of the war that not everyone has heard of, that of the Kindertransport that some of the Jewish children to safety in England.
The book starts out with some of the milder interactions between some of the Nazis and the Jewish people, but those interactions quickly escalate and get very ugly, very quickly, most likely this happened similarly in real life.
The book can be hard to read, especially for people that just can't understand how people could be so cruel to other human beings. I think it's something important for people to remember though, especially children today, because I think the history of Hitler and the Third Reich isn't taught as much as it should be. I'd definitely recommend this."
~MaryAnn Schaefer for NetGalley
---
5 stars. "From bleakness emerges a story about a pivotal period in history. It's a rich portrayal about Kindertransport children who were transported out of Germany to London when the massive attack on Jews changed 'everything'. Six Hundred thousand Jewish Children were in need of being rescued. Fluid storytelling and well-drawn characters make this novel compulsively readable. It's appropriate reading for as young as middle school children to read to adults. Jana Zinser educates the less knowledgeable reader about the holocaust, with dignity and sensitivity. The factual details mixed with a cast of breathtaking vivid characterless so persuasive and interesting…( troubling ), that even the more advance – adult reader- will have a hell of a hard time pulling away. I 'had' to read this in one sitting. ( tears a 'few' times). This was one of those books–where I did not touch my phone once- did not touch the internet once-didn't give a damn about the dirty dishes in the sink- laundry that needed to be done – or any hunger.
Thank You BQB Publishing, Netgalley, and Jana Zinser ( a wonderful storyteller)."
~Elyse Walters for NetGalley
---
"'Where there is life, there is hope.' This is the theme that permeates this novel based on the historic events of the Kindertransport which helped Jewish children flee German (and other European countries) for England. Although this is a novel and the individuals are not real, the author was able to paint a picture of these times and places in a way that made them come alive in a heart-wrenching way.
The story jumps between the viewpoints of several of the children and the families they left behind as well as the lives of children unable to escape, showing the wide variations in lives led based on what boils down to the luck of the draw. This would be a good novel for late elementary to maybe early high school as a companion to talking about WWII and the Holocaust.
A picture and story from Humans of New York a few years back really stuck with me and came to mind several times during the story. The woman said: 'I lived in Poland, so we were persecuted from the first day of the war. First they took us from our home, then they put us in a ghetto, then they made us march, then they sent us to the camps. I was separated from everyone, but my brother later told me that my father froze to death. But I have children now, and grandchildren, and great grandchildren– a great big family, all of them educated. Look at everything that came from just one person who escaped. Just goes to show that you can never kill a people with hate. There will always be someone left to carry on.'"
~Rachel Stansel for NetGalley
---
5 stars. "So much has been written about the Holocaust, but the story of the Kindertransport is truly unique. I knew that children in Britain had been sent to the countryside to escape the bombing during WWII, but I never knew that many young Jewish children had also been sent to England to escape Hitler's Germany. The story follows the fortunes of a group of neighborhood children, some of whom escape on the children's train, and some of whom do not. It was hard to put this book down; the characters were so engaging, I couldn't wait to see what happened to them! With war refugees in the news so much these days, The Children's Train really struck a chord."
~Christine Ferguson for NetGalley
---
5 stars. "I found myself holding my breath through quite a lot of it. It seemed as though someone was always close to danger. I think the writer did a great job with the story and while it is a tragic one, I found it to be very entertaining and I did not want to put the book down. I was definitely cheering for the these children…It was insightful, poignant and really worth reading. I highly recommend doing so."
~Deb Krenzer for NetGalley
---
"It's a heart-wrenching tale, made all the more poignant because we know it accurately portrays life for the German Jewish children in the Third Reich."
~Terri Wangard for NetGalley
---
5 stars. "The writing is simplistic at first , but the story is not. It's horrifying and moving and enlightening and as heartbreaking and as gut wrenching as anything I've read about the holocaust ; yet it is hopeful . The horrors and the fears faced by the Jewish children in this novel were faced by the one and a half million children who were killed by the Nazis but the children in this story represent some of the 10,000 who were saved by the British on the Kindertransport , the train taking them from Germany to England to save them from the Nazis.
When I read about children of the holocaust, I am , of course reminded of Anne Frank and The Diary of a Young Girl and I think about Hana's Suitcase: A True Story. When I read about brave and good people trying to save their fellow human beings , I reminded of My Mother's Secret: A Novel Based on a True Holocaust Story. I am always reminded of The Street Sweeper because all of these books say to us "Don't let them forget." Zinser has done a beautiful job of doing just that . I highly recommend this book ."
~Angela Murray for NetGalley
---
"I knew nothing about the WW2 Kindertransport and was pleased to be given the chance to read this historical fictional novel. It's particularly timely now, when we have so many thousands of children fleeing bombs or oppression and/or torture, but with not enough places willing to take them in.
The text is simple and direct. The facts alone are horrifying enough, although we get a fair sense of the rot, the filth, the smell of death – and the cold and hunger, of course."
~Pat McKelvey for NetGalley
---
"I am often on the fence about whether I want to read another novel set during WWII. Good novels that depict this horrific part of history can be so painful, and bad novels are such an insult to the suffering of all people who died or survived during WWII. So I read novels set in that period, but I try to choose them carefully. I read The Children's Train based on Angela's great review and I'm glad I did. It's based on the real historical Kindertransport — the courageous and forward thinking transportation of several thousand Jewish children out of Germany to England before the war. It tells the story of an interrelated set of characters, some who were able to leave Germany and some who weren't. The story is mostly told from the perspective of the children. It is horrific and moving. It brings to life the horrendous decision parents had to make about whether to send their children away. With 20/20 hindsight, it's obvious that it was the right the decision. But at the time when Jews faced brutality but didn't know where things were going, I can't imagine making the decision these parents had to make. That part of the book is heart wrenching. The book is also about what happens after the children are moved to England, moving back and forth between the families left behind and the relocated children. To me, the story became a bit unrealistic in the last quarter when one of the main characters becomes very actively involved in the Resistance. And there are a few improbable coincidences. But this is a minor complaint. This is a very moving novel, highlighting real and important events during WWII. It strikes me that it's a book that would work for my 14 year old daughter, as a way to understand the horror of the war and the courage of people who survived and who helped others survive. It contains enough information about the brutality perpetrated by the Nazis to be real, but it leaves enough unsaid to be appropriate for a younger audience. Thank you to the publisher and Netgalley for an opportunity to read The Children's Train."
~Lise Favreau for NetGalley
---
5 stars. "This book was just heartbreaking. It has been a long time since I read anything to do with the Nazi's and Jewish people during the war. I enjoyed how this story followed several characters throughout instead of just one or two. I enjoyed the characters, and in my opinion I thought the fictional telling of this story could be very close to how it happened to some people."
~Kristen Prescott (Librarian) for NetGalley
---
5 stars. "I highly recommend this novel, it should be required reading for middle and high school students so this history can never be repeated."
~Peggy Geiger for NetGalley
---
5 stars. "Little did I know that once I started reading this I would find it very hard to put down.
There really aren't any words I could write here that could make anyone read this book, particularly given the subject, but it surely is a book that needs to be read to ensure something as horrific and tragic as this never happens again.
…the novel is very informative and engrossing and I would highly recommend this book as reading for teenagers to help them understand another aspect of the Holocaust. I am always indecisive when it comes to the issue of whether to read another novel on this subject, but I am glad I read this and will be looking out for more from this author in the future."
---
"A well-written and sensitive account of the trains that attempted to take the Jewish children to safety during WWII. Are there sections that are ugly and disturbing? Yes, because you can't write an accurate story of Nazi atrocities without it being ugly and disturbing. Highly recommended."
~Franny Burd (Educator) for NetGalley
---
"I recently read the book "The Children's Train" written by Jana Zinser. It is a book that I have not been able to stop thinking about. The fact that there was a children's train and the circumstances behind it are terrible enough. But the children's and families stories that are described in the book were so heartbreaking and so realistic. The story of Eddie and his family, I will think about forever. there were many families featured in the book and how their lives were changed by the Kindertransport.
I'm soo glad I read this book and will definitely be praising it to friends of mine. The book was so well written that after I finished the book I wanted to delve into any information I could find about the children of the Kindertransport to see if I could find any other information about them. I highly recommend this book. Thank you to Netgalley for the opportunity to read this book for my honest opinion. 5 out of 5 stars!!!"
~Nickie Elliot — A Joy of Reading Blog

---
5 stars. "Many children's lives were saved through emigration to other countries before, during or after WWII and there is often a sense that they therefore experienced a comparatively "good" outcome in what were exceptionally tragic and fearful circumstances. This book shines a light on the challenges which must come when a child is taken from their home and families, even when that is done to save their lives. Martin Gilbert's insightful works touched on the aftermath of such upheaval in his studies of the Holocaust and the children who survived it. This book is a fictionalised exploration of different perspectives – those who stayed, those who left. The characters are so real that I was unsure whether they were based on real people and found myself trying to find out more about the author to aid my understanding."
~Louise Gray, NetGalley
---
"After The Night of the Broken Glass in November, 1938, parents looked for ways to get their children out of Germany. When England opened their borders to Jewish children, the Kindertransport began moving Jewish children from Germany, to Holland, across the English Channel, to England. Ten thousand children made their way to England through the Kindertransport and never saw their parents again.
Eleven year old Peter loved playing the violin and his younger sister, Becca. His father fought in the World War I and owns a butcher shop. In 1933, he cannot slaughter animals through Jewish tradition. His father continued to butcher this way. Peter's mother was caring and kind. Their baby sister, Lily, completed their family.
Peter did not understand the hatred towards the Jewish people, ,especially since his father was a war hero. Peter began noticing that friends were now enemies, and his entire community was being treated unfairly and differently. They could not even continue attending school.
Parents began seeking ways to have their children taken from Germany somewhere safe. The Children's Train was organized and fully funded by volunteers and donors from England, and they moved as many children as they could out of Germany before the borders closed. Peter and Becca, as well as some of their classmates, were on the train.
Many others did not make it out of Germany. Peter and Becca were separated. Peter was taken in by a bitter and cruel farmer who made him work the fields. Becca lived with a better family but missed her family. This book focuses on the loved ones left behind and the atrocities they experienced while Peter grew up worrying about his loved ones. When Peter is old enough, he decided to return to Germany to join the Jewish Underground Resistance and search for his family.
This was a hard read. All of Holocaust reading is difficult, but this one really was hard. To see how an 11-year-old viewed the world and then saw how Berlin switched their feelings overnight, it just is difficult to fathom. This was a heartbreaking work of fiction, based on the lives of many brave individuals."
~Joy K (Librarian), NetGalley