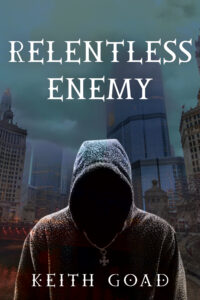 "I enjoyed this book, a solid Good Read, from me.
Craig is a small boy when his father is brutally murdered and he goes to live with his detective uncle and family. As they grow up, hi, and his cousin, Danny, grow ever closer whilst sharing a secret about Craig's gift of being able to vision a death, soon after it has occurred. This gift becomes invaluable to Danny as he climbs the ranks within the police force.
The story is engaging and interesting and the characters strong."
— Sharon Adair, for NetGalley
---
"This was a great mystery novel the characters were great and I really enjoyed trying to solve the mystery. I'd be interested in reading more from this world."
— Kay McLeer, for NetGalley

---
"When Craig was a child he went to live with his aunt and uncle in Chicago after his father was murdered. As Craig got older he learned he had untapped skills that helped his cousin Danny,who is a cop solve crimes. They are both hoping that he can unmask a serial killer. This book kept me guessing from start to finish. I cant wait to read Keith Goad's next book"
— Laura A., for NetGalley 
---
"Main character Craig is sent to live with his aunt, uncle and cousin Danny as a young kid…. after his father dies. As he gets older, he discovers he has an unique ability that he uses to help his cousin rise through the police force. In this recent case, Craig helps him solve a case about a serial killer.
This was a solid interesting read with an unique and strong storyline. I'd definitely read more by this author."
— Kade Gulluscio, for NetGalley