New Release – YA Fantasy/Coming of Age Fiction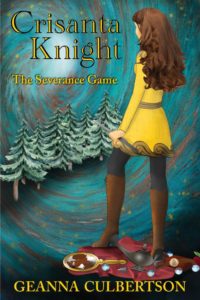 This book is now available for order.
A lot of questions ran through my head as I desperately clung to the roof of a magic train crossing over a gaping canyon. Like: How did I get here? What could I have done to avoid this fate? And, did I remember to shave my underarms before coming on this quest?
But even after taking on a witch in a gingerbread house, bloodthirsty actors, and a whole mess of magic hunters and other fairytale shenanigans, the biggest, most pressing question pulsing through my brain as my fingers started to slip and my enemy bore down on me was this:
Could I really trust the person whose life I'd ruined to keep me from falling?
With antagonists closing in, inner demons threatening to consume me, and vivid nightmares chewing up my soul every time I shut my eyes, I was running out of options.
I knew the moment to decide whether or not I could truly trust any of my friends was fast approaching. But my head and heart were stuck. For just like the precarious position I now found myself in, the pain of holding onto the path I'd chosen thus far was outmatched only by the worry I had over (gulp) letting it go…
~~~~~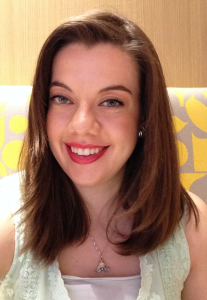 Geanna Culbertson adores chocolate chip cookies, watching Netflix in pajamas, and the rain. Of course, in her case, the latter is kind of hard to come by. As her dad notes, "In California, we don't have seasons, we have special effects."
On the flip side, she is deeply afraid of ice skating and singing in public. Although, she forces herself to do both on occasion because she believes facing your fears can be good for you.
During the week Geanna lives a disciplined, yet preciously ridiculous lifestyle. She gets up before dawn to train and write. Goes to work where she enjoys a double life as a kid undercover in a grown-up world. Then comes home, eats, writes, and watches one of her favorite TV shows.
On weekends, however, Geanna's heart, like her time, is completely off the leash. Usually she'll teach martial arts at her local karate studio, pursue yummy foods, and check out whatever's new at her fav stores. To summarize, she'll wander, play, disregard the clock, and get into as many shenanigans as possible.
Crisanta Knight: Severance Game is available for order in the BQB online store. All versions (print and eBook) are available for order through the following retailers, as well as all other major book and eBook retailers: