New Release – Adult Fiction
Seeing themselves through each other's eyes, the sisters are forced to confront their demons as their mother lies dying. Will they be able to tread through the wreckage of the past to create lives filled with hope, love, and triumph?
~~~~~
Born and raised in northern Minnesota, Terri Ann Leidich has lived in the South most of her adult life and has traveled extensively both within the United States and internationally. She has visited every state in the United States except Maine and Alaska, and has traveled in the Caribbean, the United Kingdom, Europe, Australia, Africa, and Asia. If she had to choose anywhere else to live other than the United States, it would be in the Tuscan region of Italy. While she doesn't speak Italian, she would be willing to learn in order to enjoy the beauty of the area, the food, the wine, and the people.
She spent many years in Corporate America in a variety of marketing positions. Then, with her background in marketing, for the last 20+ years, Terri Ann has been an entrepreneur and owner of several companies ranging from a small diner in Minnesota, to an event and travel organization for mid-life singles, to a hybrid publishing company.
An English teacher in high school helped her recognize her love of words and talent for writing, and Terri Ann has been writing ever since. She is the author of two nonfiction books: From a Grieving Mother's Heart and For a Grieving Heart. Her debut novel, Family Inheritance, will be released in October of 2014 by BQB Publishing.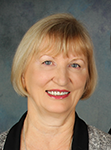 The grief books were adapted from a journal she kept after the death of her son in 1991 from a vehicle accident, and she began writing her novel in the late 1980s when she had the idea for a short story about three sisters. She enjoyed the characters so much that the concept for the novel began coming together in her mind and in an outline on paper, then was stuck away in a file box to ruminate for many years. The bulk of the story was developed in the early 1990s and then once again put into the file box and pulled out again in 2009 when serious editing and rewriting began. The characters have been with her for so long that she admits they feel like part of the family.
Terri Ann lives in Christiansburg, Virginia, with her husband Glenn. She loves reading, writing, good food, and travel, especially road trips.
Make sure you check out the sneak peek for Family Inheritance!
Family Inheritance is now available in the BQB online store and through all major retailers, including the ones below: