New Release — Adult Fiction
A middle-aged couple with three young children are longtime residents and homeowners in the community of Massapequa, New York. When Superstorm Sandy makes landfall on Long Island on the evening of October 29, 2012, their stable, productive and serene lifestyle is suddenly shattered.
As the storm surge floods their home, along with the homes of thousands of others living in coastal communities, they struggle to survive and then recover as one crisis seems to follow another. During the many trials and tribulations that follow, they experience kindness from family, friends, and neighbors while also facing greed and exploitation from those trying to profit from the misfortune of others.
For most victims in this story and in the real life experiences from Superstorm Sandy, it is a story of resilience in the face of chaos and destruction, but other families and their lives, will never be the same again.
As the ninth anniversary approaches, the story of this family's resilience and that of their Long Island community is uplifting, yet the little-known reality is that hundreds of families never really recovered from this tragedy.
ISBN 978-1-952782-29-9 (Paperback)
Adult Fiction
6 x 9, 200 pages
Publication date: November 1, 2021
This book is available in paperback and eBook format:
~~~~~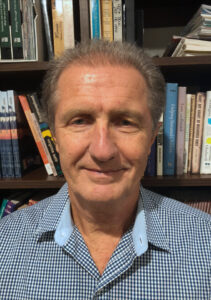 Luciano Sabatini is an adjunct professor at Hofstra University where he teaches graduate courses in bereavement and group counseling to students in mental health programs. He also serves as the bereavement coordinator for St. Bernard's parish in Levittown, New York and facilitates support groups, trains caregivers of the newly bereaved and gives workshops at the annual Diocesan bereavement conference.
Sabatini has written two books on bereavement: Bereavement Counseling in the School Setting and Lessons Learned on Grief, and a memoir: Luciano: an Immigrant's Journey of Rediscovery. His education includes B.A. and M.S. degrees from Hunter College, a PD from Hofstra University and a PhD from Columbia Pacific University.
He lives in Blue Point, New York with his wife Suzanne.
Please follow and like us: