Fiction/Contemporary Romance
On the Line, the next book in the Rocky Creek series, will be released on September 29, 2015. If you haven't checked out book #1, What it Takes, now's the time!
What it Takes
After graduating college, Kelsey Morgan left her small-town Virginia roots to make it in LA. After years slogging in commercials and music videos, her movie career is finally taking off. But she's still miles behind her current costar, and Hollywood playboy, Patrick Lyons. Kelsey does everything she can to avoid Patrick off-set, hoping to not become fodder for the supermarket tabloids that scour the streets for Patrick, trying to get an exclusive look at him and his alleged woman of the week.
Kelsey has successfully kept Patrick at a distance, and her reputation intact, until her drunkard brother-in-law Richard threatens to ruin everything by selling her darkest secret to the highest bidder. Now the victim of blackmail, Kelsey has nowhere else to turn but to Patrick's arms. But, can he be trusted? Or will the past destroy them all before she can find out if he's the hero she needs?
~~~~~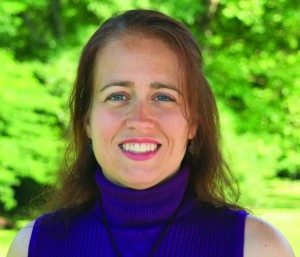 Born and raised in Virginia, Kathryn Ascher tried her hand at poetry and fiction in high school, but put it all aside when she went to college. After graduating with her degree in communications, she married her college sweetheart and went to work for a local radio station. After her first child was born, she became a stay-at-home mom and began spending her free time crafting and reading.
It was after the birth of her third child that Kathryn decided to give writing another try. When she picked up her first romance novel, she immediately knew that it was the genre for her. Her debut novel, What It Takes, draws from the strong lead characters, the quirky secondary characters, the settings, the humor, and, most importantly, the feeling of falling in love for the first time that initially captivated her.
Kathryn resides with her husband and three children in Land O' Lakes, Florida.
What it Takes is available in the BQB online store. All versions (print and eBook) are available through the following retailers, as well as all other major book and eBook retailers:
Please follow and like us: