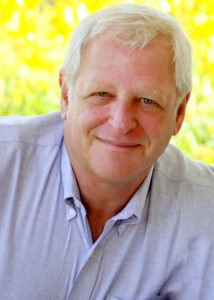 About the Author
Harry's passion for writing was ignited at the University of Wisconsin where he studied journalism and wrote for the campus newspaper, the Daily Cardinal. After many years as a partner in a marketing firm, Harry formed a consultancy, Avenue Marketing LLC, to focus totally on writing for business related publications, creating marketing content and materials for both digital and print media. Coupling that passion for writing with his love of mysteries and thrillers, he authored his first novel, "The Kingmaker's Redemption".
"After so many years writing content for my clients, I finally decided to write something for myself. This novel has allowed me to creatively express my point of view through storytelling. I can't wait to get started on the next one."
Harry and his wife Jackie live in Milwaukee, Wisconsin.
Explore
Connect with the Author
Author Interview
Books