Daniel Liut's book is an adventurous sci-fi nail biter!
About the Author
From my early childhood, I had an interest in science and the exploration of space, which moved me to get involved in rocket modeling and eventual participation in contests with great success—if you'd allow for my adolescent pride. Later in life, this inclination matured into an aeronautical engineering degree. My interest in both physics and engineering led me to pursue graduate studies in engineering mechanics, earning both master's and PhD degrees in the subject from Virginia Tech. But I have always been equally enthusiastic for more humanistic venues, especially in history, philosophy, and languages.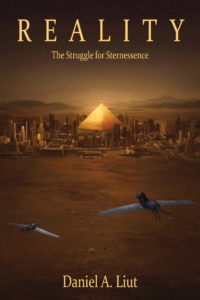 Yet my life has not been locked into the theoretical, the passive, or the ethereal; it has delved into the practical, the concrete, and perhaps the risky. That's why in my earlier years, I joined the Naval Academy of my native country, where I later served as an officer. Then, I started to pursue graduate studies in the States, a country I learned to love and embrace as my own. Which takes me right to the subject of my wife Joan: born in Ohio, she lived in Pennsylvania where we met and later married. She is a great source of inspiration and the mother of my five children. We live in Maryland, by the Chesapeake Bay, in a neighborhood very much in contact with nature.
Living not far from a few ski resorts and some beaches of Delaware gives me the chance to escape for surfing and skiing, when time allows. Contact with nature is always an occasion for thinking and exploring ideas, one of which led me my latest project. Based on a novel I wrote many years ago, I gradually advanced its narrative to a different level. With a strong basis in life witnessed through friends and acquaintances, or experienced firsthand, this vision finally crystallized in the form of Reality. I hope you will find it as engaging, sometimes striking, and perhaps even inspiring as some of the real events, dreams, and dramas behind it.
Reality is now available for order.