New Release — Thriller / Private Investigator
Private Detective Miles Darien is haunted by the escape of crime boss Jonathan Reese whose loansharking operation had victimized numerous "clients" who were unable to pay off their loans. One of those victims was Miles' friend Olivia Sims.
Miles and the FBI had set up an elaborate sting to bring down Reese's operation. The sting was successful except Reese had evaded the trap Miles and the FBI had set up to capture him. Months later on another case, the FBI learns that Reese has set up shop in Mexico. Miles jumps at the chance to finally bring Reese to justice. When he and his journalist friend Ryan come up empty in their search, Miles makes a risky and dangerous choice. He asks the local Mexican cartel for help. He explains to them that taking over Reese's operation would be a most fair bounty for helping to locate him. When the cartel finally agrees to assist, they provide an unexpected location, Reese is operating out of a villa in Havana.
The FBI organizes a raid only to find the hideout abandoned. Miles once again makes the risky decision to turn to the cartel. They provide him with a one-word update, Chicago.
ISBN 979-8-88633-016-8 (Paperback)
ISBN 979-8-88633-017-5 (eBook)
Thriller/Private Investigator
6 x 9, 320 pages
Publication date: October 24, 2023
This book is available in paperback and eBook format:
~~~~~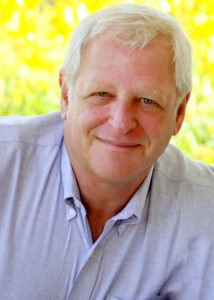 Harry's passion for writing was ignited at the University of Wisconsin where he studied journalism and wrote for the campus newspaper, the Daily Cardinal. After many years as a partner in a marketing firm, Harry formed a consultancy, Avenue Marketing LLC, to focus totally on writing for business related publications, creating marketing content and materials for both digital and print media. Coupling that passion for writing with his love of mysteries and thrillers, he authored his first novel, "The Kingmaker's Redemption" and "Human Collateral." "Justified Malice" is his third novel.
"After so many years writing content for my clients, I finally decided to write something for myself. These novels have allowed me to creatively express my point of view through storytelling. I can't wait to get started on the next one."
Harry and his wife Jackie live in Milwaukee, Wisconsin.
Please follow and like us: