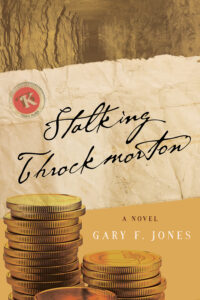 5 stars. "Wisconsin, farce, small-town, small-business, treasure-hunt, family, relatives, gossip, verbal-humor, situational-humor, neighbors, mystery, cozy-mystery, romantic, self-worth-issues, snarky, theft***** Maybe it's a Wisconsin thing, but some of the more insular hilarity reminds me of my childhood on the southside of Milwaukee, not just small town anywhere in the US or GB.
Throckmorton is a man with a serious problem, a negative self-image, and a ray of hope that MIGHT be hidden in a tunnel of an old brewery. Some of the more colorful townsfolk are very helpful while others seem certifiable. And then there's the sociopath who just kills anyone who gets in his way of finding that same questionable treasure. Both men work on their plots and plans while Throckmorton's ex-wife has her own agenda. I laughed my sox off!"
– Jan Tangen, NetGalley
---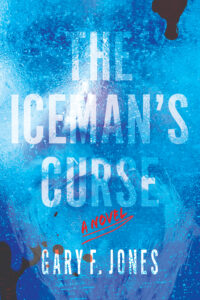 5 stars. "This was a great book. I loved every paragraph, every sentence and every word of this masterpiece! I read it in 12 hours, which is a lot for me to do! It had everything and more laid out in the novel! I sure hope he writes more! I am totally hooked!"
– Matt Johnson, NetGalley
---
5 stars. "This was a new author for me. I never read anything from this author before but for the most part I really liked this book. I thought the whole story was amazing. I honestly didn't want this book to end. I can't wait to see what this author comes up with on the next book they write. I usually judge a book from the cover because for me it shows if it's going to be interesting or not and I loved the book."
– Courtney C., NetGalley
---
"Oh my reading eyes, the iceman's curse is a thriller you won't put down because *gasp* it's a good read.
The book tells the story of a corpse that is 1200 years old. The twelve-hundred-year-old man is found frozen and buried under ice and snow. A swiss professor in the name of science tries to smuggle the corpse samples but accidentally does a swap with drug dealers. The people that have been exposed to the samples are getting ill and it's up to Grant (the man tasked to study the corpse) to find out why. The plot, the setting, the characters made this thriller a good read. Along the way you find yourself asking if the samples are even cursed because the author did deliver on the mystery aspect"
– Ancillar Grace, NetGalley
---
"A gripping and well plotted thriller that kept me on the edge. Well plotted, solid, and entertaining. I liked the storytelling and the well developed characters. Recommended."
– Anna Maria Giacomasso, NetGalley
---
"The publisher's blurb is a good hook. Most of the activity set mostly in rural central Wisconsin (only the Northwoods would have been more remote) near the capitol city. There is a frozen corpse (much like Otzi) in the Alps, inept drug dealers, the predictable romantic interest, and mishandling of valuable biological materials by those who should know better. It's a well written mystery full of twists."
– Jan Tangen, NetGalley
---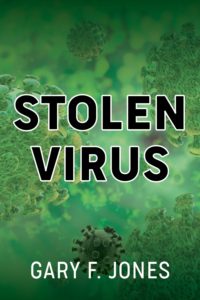 "This fast-paced, smart, witty, and tautly written thriller explodes with an international setting and a great cast of characters including the unlikely hero-a young university bovine virus researcher in St. Paul, Minnesota. The author gives us high stakes with incredible details, creating an authentic and fascinating look inside university labs and politics as well as a jihadist plot that takes our hero around the globe to Cairo and back. Gary Jones is a great new voice on the thriller novel scene. A Jerk, A Jijad and a Virus is a highly recommended read."
– Christine DeSmet, mystery author and screenwriter, Master Class writing instructor, University of Wisconsin-Madison Continuing Studies
---
5 stars. "So many nights the national news opens with horrific acts of Jihad being committed all over the world. Here is a tale of Jihad that would never make the news. The acts of the Jihadists and those of their pursuers are never publicized or made public. The reader is given both sides of the story, some chapters are devoted to the tale of the Jihadist and some to the story of those tracking them down. Fans of Robin Cook will like this medical mystery novel."
– Jean Lowery (Librarian) for NetGalley
---
"The plot is twisty but believable, especially if you have experience in academia. The characters are realistic enough to walk off the page — some more than others I'll admit — but believable none the less.
I admit I had low expectations starting this book but after just a few chapters I was hooked. Entertaining to read, and I now know more about BCV and veterinary procedures and issues than I ever expected. How can you beat a book that entertains and educates (though I'll leave the international intrigue as mostly a trope rather than truthful)."
– Gayle Surrette, Gumshoe Review
---
"Excellent science fiction-espionage story I loved this book. It has everything I want: science (microbiology), good action, great characters, unassuming heroes, and a story that is well paced and hard to put down. Since Jones has background in microbiology and veterinary medicine, the story could have easily lapsed into techno-babble but it didn't. Conversely, his expertise allows the book to delve into science in a very clear way. I was also impressed with Jones's ability to describe settings. Although the subject matter is very serious – potential biological warfare – Jones manages to keep the story light through his characters and dialogue. I recommend this book for anyone interested in science fiction and/or microbiology. "
– Stephen Goldberg for NetGalley
---
5 stars. "Really enjoyed this book. It has been a very long time since an author has made me laugh out loud. A life lesson engagingly told. Take more time for squirrel fishing, deep water marine especially!"
– Irene McIntosh (Bookseller)
---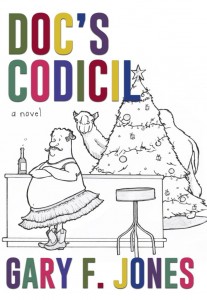 "Doc's Codicil by Gary F. Jones is entertaining, wise, and filled with touches of magical realism. I enjoyed following Doc-a dairy veterinarian-on his rounds with his unlikely guardian angel called Doofus. Doc's family troubles and the authentic details of small-town life are charming and keep the plot moving at a good pace. And what the animals do (and think!) during the local Christmas Nativity play is downright hilarious. If you enjoyed movies where actor Jimmy Stewart conversed with a tall rabbit named Harvey and the angel Clarence in his search for wisdom, you'll 'get' this imaginative debut novel."
– Christine DeSmet, mystery author, faculty associate and director, Write-by-the-Lake Writer's Workshop & Retreat, University of Wisconsin-Madison
---
"Humor was great."
– Carol Wichman (Bookseller)
---
"I will say that I learned far too much about veterinary medicine than could possibly be good for me. The humor sneaks up on you, especially with the character—if you can call him that—of Doofus (drawn faithfully and hilariously on the cover), although the crown of best individual goes to Gladys the camel. Though it seems to meander at times, in the end it does lead exactly to where the inheritance hunters need to go, if they can figure it out. If nothing else, whenever I need to get away from someone I can't stand, I can say that I'm taking Doofus squirrel fishing…"
– Paul Franco for NetGalley