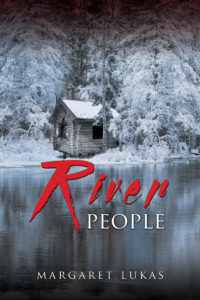 5 stars. "'This ain't your home no more.' The young Effie was sent away in marriage with Rev Jackdaw by her father, in a time when girls could get married at the age of ten, just by lifting a Bible. After a grueling trip, she was left alone with Bridget, or Rooster as the reverend calls her. Guilt feelings about Bay Sally's death kept her from loving Bridget.
It is a story of suppression, abuse, misogyny, patriarchy, prejudice, perceptions, hopes, dreams and broken promises – Rev Jackdaw se vision of his own Missionary in Omaha, Mae who was traded at eight for a gallon of whiskey with the promise of a new dress, Bridget who lived for the day Mum and Pappy came for her and Effie who dreams of a house and a family.
At first Chief is the only good person around, fighting off his own demons at night. Yet Effie avoids him at all cost with her own prejudice. Effie never really learns to accept kindness, and her heart never really softened up to Bridget, who mostly acted as the adult. Being the main character, the reader keeps on hoping for a bit of character development.
In places Effie's voice become muddled with the narrator's, as if she is just too wise for a girl her age, given her upbringing and social isolation. However, she also was confused enough to be totally incompetent and without any social skills most of the time.
Bridget's brother Rowan told her that her Mum is a Selkie, and that all water, rivers and streams are connected. Clinging to her grandma Teegan's braid and the mythical Nera kept her going, always hoping to be reunited with her mum and her pappy.
Bridget is a clever one, who despite her circumstances, wants to become a doctor. Interesting analogy because she acts as a literary archetype of the child savior, through whom others found their truth and worth, helping them heal their own wounds.
Words and phrases put you right in the era where the story belongs. Neatly done and very convincing.
This is a gripping novel in the historical fiction genre, with truly unforgettable characters."
~Trisa Hugo for NetGalley
---
5 stars. "This is one of those books, where you have to really think about if your review can give the story it's full due. My best suggestion is, if you want to read a late 1800's story that includes loss, love, life, fear, abuse, hope, caring, resilience and a little bit of Grandma Teegan's Irish visions, pick this up and enjoy the ride! This book caught me completely off guard, it is a gem!
I love historical fiction so when I saw the cover on this one, I picked it right up, and was so pleasantly surprised. This is an AWESOME read!! The description gives a very good overview of what the book is about, but what the description doesn't tell you is how you will come to feel and care about Effie, Bridget and the beauty of the writing. I loved the way the story started with Bridget and Effie's chapters, such a great way to ease us into their dire circumstances and unlikely meeting, then we follow them through a couple years of their harrowing lives in the wilds of Nebraska.
Some books just grab you and don't let go, this was one of them. The author's ability to describe the scenes is so fantastic, the clothing, the lodge on stilts, you can imagine the cold and the wind coming thru the walls, picture the blizzards and feel so much for the plight of Effie and Bridget. I loved them both, then I also came to care about Cora, Mae and Chief, and absolutely despised the reverend and Deet.
There are so many subtle nuances and lasting impressions from this story that will come to haunt me. "
~Teresa Young, NetGalley
---
"From the evocative cover to the poignant writing, this novel is impressive. Effie and Bridget are two young women caught up in their lives, and their domination by the men in the life. Effectively powerless, these girls are left to fend for themselves through a difficult, cold winter in 1800s America. One married to a repulsive pseudo-preacher, the other an indentured slave to him. They come to rely on each other in a hard world…recommended reading."
~Polly Krize for NetGalley
---
5 stars. "The author did a brilliant job of writing about the hardships of women during the pioneer era. They were treated as first their father's property and then their husband's. A lot of historical fiction glosses over this, but this author captured it head on. The storyline and relationships were beautifully written and I am going to read more by this author in the future."
~Cristie Underwood for NetGalley
---
5 stars. "Historical fiction is one of my all time favourite genres, so had no hesitation in wanting to read 'River People'. Absolutely enjoyed reading this book! I seldom write what a story is about, as i prefer one to read the book for themselves, but i do highly recommend. Hope to read more books by this author."
~Jeanette Styles for NetGalley
---
5 stars. "River People is a wonderfully descriptive historical fiction that is well written. The author clearly knew about that period in time. This is a moving story that pulls you in and will leave a mark on you. I can't wait to read more from this author. Fabulous."
~Heather Bennett for NetGalley
---
"I melted into this book so swiftly before I realized it I was six chapters deep. Most authors of today's HF or HR usually focus on adult female characters. In this book you will find two youthful girls who struggled through abuse, extreme poverty and a bleak exsistance in the 19th century. They both are on a mission to find a true belonging in the world a place to feel wanted and loved. Though I could definitely notice a somewhat immaturity in some of the authors writing, she really made up for it in the girls strong characters, they will make you laugh, cry, and you will be cheering them on, hoping they find the home of their hearts! I can't wait to read what this author puts out next.
~Dory Collyear for NetGalley
---
"I loved this book and will recommend it often to lovers of mysteries, thrillers, and suspense novels!"
~Jennifer Goodman (Bookseller) for NetGalley
---
"This is a remarkable novel. I wasn't certain how engaged I would be in a story about two young women trying to survive in a shack on the Missouri River in post-civil war Nebraska, but it didn't take long for me to be caught up in their epic struggle to survive in a man's world.
The author's mastery of details on every aspect of 19th century life from farming to education to transportation to race and gender relationships was impressive. There are many scenes (like the horrific description of a wild stallion being broken) that would be unbelievable if they weren't rendered with such authority.
The two young women, Effie who is eighteen and forced to marry a disturbed itinerant preacher and twelve-year old Bridget a 'half-orphan' who the preacher 'adopts' are left on their own to survive in a shack that is nothing more than a hunting shed. Effie haunted by her own demons and innocent Bridget who still holds on to her belief that she will find her parents "out west" have a realistically contentious relationship. This is truly a survival story with many poignant moments. The scenes between Bridget and her beloved friend, Jake the ox, are heartbreaking. Yes, an ox.
Highly recommended."
~Len Joy, author of Everyone Dies Famous and Dry Heat
---
"I know the basic formula for a book review. Stay focused on the book, say what was great or not so good, briefly review characters and plot, don't give away the whole story, and so on.
But River People by Margaret Lucas sent me spinning off in multiple directions, so I'll throw away the formula and write this blog about it.
First, a traditional summary. The year is 1898 and in the lingering shadow of the US Civil War, people are moving west and scratching out lives, many suffering unimaginable hardships. Most of the narrative is focused on two young women/girls and the unspeakable humiliation and abuse they incur. Bridgett, age 11, is an orphan adopted by a cruel minister looking for a servant. The minister has taken a wife, 17 year-old Effie, whose function is Biblical, to bear sons.
More about how this ends later, but first, here is one way my head spun. I have often enjoyed certain kinds of "what if" conversations with friends and family. What if you could have lived at some other time and place? Male friends often choose one of the glorious empires, Greece, Rome, or the native Americans before the Europeans came. One guy is convinced that it's all been downhill since the hunter-gatherers, and would have loved to help build Stonehenge.
Women almost never weigh-in on the topic. I've become aware that they know history better than I do, at least about what it was like for most women in previous times.
Back to Effie and Bridget. Together they survive with the help of an unlikely and reluctant hero who expresses the soul of the book when he says "time will come when you will have to make a choice about what you will build: coffins or arks."
I know that quote lacks context. It's worth reading the book to find out how it fits. And put the time and place of Effie and Bridgett's life on the no side of the "what if" question.
Going further, my head spun with the stunning writing by the author in describing the natural world where the human stories take place. The river and the life around it achieve character status in the detail, mystery, and beauty in the way that world is painted.
Finally, I lived the first 12 years of my life in a house without modern comforts. When Lucas describes some of the day-to-day tasks of living without indoor plumbing, heating with wood fires, and cooking on a four-hole woodstove, it spun me back. Unlike Effie and Bridgett, I never went to bed hungry, thanks to capable parents."
~Drew Bridges, author of Billion Dollar Bracket
---
5 stars. "River People is the first book I have read from this author and I was pleasantly surprised at how well it is written. It is descriptive, easy to follow, and has well-crafted characters.
Synopsis: Nebraska in the late 1890s, seventeen-year-old Effie and eleven-year-old Bridget must struggle to endure at a time when women and children have few rights and society looks upon domestic abuse as a private, family matter.
The story is told through the eyes of the girls as they learn to survive under grueling circumstances. River People is a novel of inspiration, love, loss, and renewal."
~Ily Renfroe (Media professional), NetGalley
---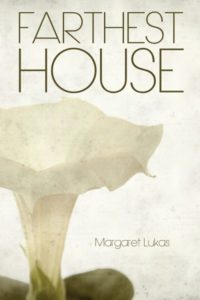 "Margaret Lukas has written a page-turner of a novel. Farthest House, boldly narrated by an unsettled spirit, is part-ghost story and a full-out love story of a family coming to terms with its mysterious past, much of it lived in an ancestral home set within a gorgeously rendered Nebraska landscape. Above all, Farthest House is the story of Willow, a bewildered little girl who grows into a passionate painter. I can't remember the last time I rooted so enthusiastically for a heroine."
~Anna Monardo, author of Falling in Love with Natassia, and The Courtyard of Dreams
---
"Haunting and eerily beautiful, Margaret Lukas' Farthest House is like the family treasure chest one finds in the attic. It may seem inviting at first, but open at your own risk. An ode to both what we should and should never know about the generations that precede us, Farthest House is an unsettling, unforgettable book."
~Holiday Reinhorn, author of Big Cats: Stories
---
"I almost don't know what to say about this book. I LOVE when I read a book and I feel like I don't have adequate words to wrap around everything that I want to say about it.
This book is spellbinding, and I don't use that word lightly. It's a thick spiderweb of story bouncing between past and present, told from the Point of View of Amelie-Anaïs, Willow's great aunt, buried on the land that surrounds the family owned home they call Farthest House. This story is one of a little girl, once bruised, deformed and ashamed and how she became the strongest person in the entire family.
It's hard to surprise me, but I admit to being shocked by a twist in the last fourth of the book. Not even sure that I was really surprised, but more that I knew the answer but didn't know why. One character turned out to be the opposite of who she was presented to be all along and that threw me for a loop. I greatly enjoyed the twist and the heart pounding encounters between Willow and those who would come against her.
I started this book one day and almost put it down. I'm so glad I didn't. Around 25% in, life started getting INTERESTING for Willow. If you like a mystery that winds through generations, Farthest House is a great read…"
~Dominique White, NetGalley reviewer.
---
"There are times in life when you read an unforgettable book – in fact to such an extent that the narrative sits like a movie script in your mind. Beautifully realistic and touching. The story is narrated by Amerlie-Anais, Willow's long dead great aunt who is 'keeper of the family secrets.' The opening lines, when she mutters the word 'murder' chill the reader to the bone and questions keep on tumbling out. Only her aunt knows the secrets of the past and the cycle which Willow will inherit. There is so much packed into this book that you never fail to be surprised from the beginning to the end. It is like sorting out a giant puzzle with so much suspense and fear packed within the pages. This is a novel brimming over with dysfunction, with a touch of something sinister, dark and hidden. Farthest House is an epic, spanning four generations of women. Secrets are revealed layer by layer and by the end of the novel, the reader has a deep understanding of the women who lived in Farthest House.
This novel deserves 5 stars.
Excellent for a Book Club Read + discussion."
~Felicity Gibson, Educator and NetGalley reviewer.
---
5 out of 5 stars. "I can NOT believe this is a debut novel. It is such an interesting and intriguing read! The author has a way of connecting with her audience. The characters are written in a way that you feel they are all friends of yours. Even though this is a lengthy book – it is one that once it is over, you want to know more. Can't wait to read more from this author in the future."
~Melissa Pollard for NetGalley.
---
"Epic! I read this book over the weekend and told everyone who would listen to read this book! Thank you for the opportunity to read this book."
~Missie Sexton for NetGalley.
---
"What a marvelous story narrated by a ghost. Willow is born minutes before her mother dies and no one, other than Amelie-Anaïs, our narrator , knows it was murder. This book grabbed me and I think it was a remarkable story following Willow and 4 generations of her family. Well written and longer than some novels, this is one to keep on your shelf to re-read several times."
~Ann Klausing (Bookseller) for NetGalley.
---
5 stars. "This is a must read. It is the story of a young girl forced in marriage to an older man who pretended to be a Reverend. The second important character was a small red-haired orphan girl whose luck in life made her his 'adopted' daughter. His madness and meanness is astounding – as is the will to live in these two young girls. The writing is perfect – using words in such a way that you are in the scene, seeing it, smelling and touching it. I felt their pain, poverty, loneliness, hunger, and hopelessness. The story line never lags, nor does it ever make you feel something is rushed or left out. The ending ties everything together. This was a wonderful book. I am giving it 5 stars because there are not 6. I look forward to more from this gifted writer."
~Margaret Hardison for NetGalley.
---
5 stars. "Lyrical, beautiful and heartbreaking.
This is the story of a big old house -Farthest house, and the secrets and guilt of the generations of woman who lived there.
The story opens with a Jeannie giving birth in Farthest House , attended by her husband Julian, the doctor, Julian's mother-Leussy, and the ghost of the narrator-'Amelie-Anais, who is Leussy's Aunt . The baby Willow, is born but the doctor is unable to stop Jeannie from bleeding to death and the last word from her lips are "murder". As if growing up without a mother and a endlessly grieving father wasn't enough for poor Willow to deal with, she also has a deformity on her shoulder, and prophetic visions of what is to come.
I don't want to give any more of the story away – just to say that the family is harboring some pretty dark secrets- and there are some seriously deranged characters roaming the pages. Warning There are some very dramatic scenes of child abuse, and trauma, but there are also scenes of profound love, sacrifice and hope. The characters are fully developed and they make choices to avoid pain and turn a blind eye or fight fiercely to protect those they love, The ending was so good with the story lines wrapped up neatly. Highly recommended."
~Janall Franz for NetGalley.