New Release — Thriller
Private Detective, Miles Darien, is hired by Cora Sims to find her missing daughter Olivia, who has been living alone in Chicago.
Miles enlists his best friend, investigative journalist, Ryan Duffy to assist in the search. Mrs. Sims has no idea where her daughter works or how she makes a living. First, they must uncover the clues which will lead them to her workplace, hoping to connect with someone who can take them to Olivia.
They eventually succeed in uncovering her workplace and who she is staying with. When they find Olivia, she's barely alive as a result of an infection after having a kidney surgically removed. Turns out the kidney was payment for an illegal loan given by criminals who prey on people in dire financial trouble by forcing them to use their bodies as collateral.
Olivia can't seek medical care or go to the police because the criminals have threatened to kill her if she does. Miles and Ryan must bring down the criminals to keep them from silencing Olivia.
They join forces with the FBI to look for the syndicate behind these loans. The syndicate is also hunting them down to erase any trail that would lead back to them. Who will erase who first?
ISBN 978-1-952782-63-3 (Paperback)
ISBN 978-1-952782-64-0 (eBook)
Thriller/Private Investigator
6 x 9, 300pages
Publication date: July 5, 2022
This book is available in paperback and eBook format:
~~~~~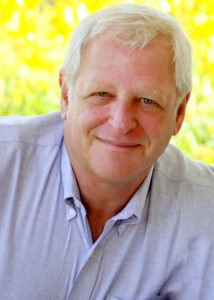 Harry's passion for writing was ignited at the University of Wisconsin where he studied journalism and wrote for the campus newspaper, the Daily Cardinal. After many years as a partner in a marketing firm, Harry formed a consultancy, Avenue Marketing LLC, to focus totally on writing for business related publications, creating marketing content and materials for both digital and print media. Coupling that passion for writing with his love of mysteries and thrillers, he authored his first novel, "The Kingmaker's Redemption". "Human Collateral" is his second novel.
"After so many years writing content for my clients, I finally decided to write something for myself. These novels have allowed me to creatively express my point of view through storytelling. I can't wait to get started on the next one."
Harry and his wife Jackie live in Milwaukee, Wisconsin.
Please follow and like us: