New Release – Thriller/Suspense
Months after a life-altering revelation drove Sean Coleman from his mountain hometown of Winston, Colorado, the longtime security guard has found stable work as the sole caretaker of a retired nuclear missile site along the Eastern Plains.
The desolate Cold War era facility now serves as a rarely visited museum and records archive, and provides perhaps the perfect job for a lonesome, headstrong man working to erase the painful memories of his past. But as Sean soon discovers, the forgotten compound has piqued new, unwelcome interest.
A mysterious group of armed individuals, frighteningly cultish in their methods, work to cut off communications with the outside world and take over the facility by any means necessary. Though their dark purpose is ultimately exposed, Sean suspects their charismatic leader is guided by even more sinister motivations — motivations that can prove more deadly than anyone could possibly imagine.
What was supposed to be a lazy Monday evening turns into a savage battle of survival and a close-quarters race against time, as Sean fights for his life, liberty, and the things he'd left behind.
ISBN 978-1-945448-51-5 (Paperback)
Thriller
6 x 9, 288 pages
Publication date: October 1, 2019
(Book 1 in the Sean Coleman Thriller series: From a Dead Sleep – ISBN 978-1-937084-54-7)
(Book 2 in the series: Blood Trade – ISBN 978-1-939371-69-0)
(Book 3 in the series: Broken Slate – ISBN 978-1-945448-08-9)
~~~~~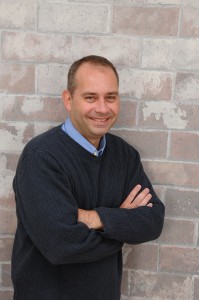 A lifelong Coloradoan, John A. Daly graduated from the University of Northern Colorado with a degree in business administration and computer information systems. He spent the next fifteen years developing accounting software and Internet-based workflow collaboration solutions.
With a thirst for creative expression that went beyond the logic and absolutes of computer programming, John developed an interest in writing. His early work included newspaper editorials and film and television reviews for entertainment websites. He later became drawn toward more substantive commentary on world events. He currently writes political, cultural, and media analysis columns for the website of Bernard Goldberg, former CBS News journalist and The New York Times bestselling author. Additionally, his work can be found on National Review, Paste Magazine, and Hollywood In Toto.
John felt compelled to take his writing to the next level after watching a television interview with former NFL football player, Tim Green. Inspired by Green's career transition from a professional athlete to an accomplished author, John found the motivation to begin work on his first novel, From a Dead Sleep. It was the first book in the Sean Coleman Thriller series, followed by Blood Trade, Broken Slate, and now Safeguard.
Please follow and like us: