Sign up for Audible and get a BQB audiobook for free!
Been thinking about signing up for Audible, Amazon.com's audiobook store? Well, now is the time, because if you choose any of the BQB books below as your first purchase, you get it for free. Yes, free!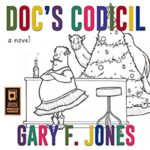 When Wisconsin veterinarian Doc dies, his family learns that to inherit his fortune, they must decipher the cryptic codicil he added to his will – "Take Doofus squirrel-fishing" – and they can only do that by talking to Doc's friends, reading the memoir Doc wrote of a Christmas season decades earlier, searching through Doc's correspondence, and discovering clues around them. Humor abounds as this mismatched lot tries to find time in their hectic lives to work together to solve the puzzle. In the end, will they realize that fortune comes in many guises? Doc's Codicil is a mystery told with gentle humor. It tells the story of a veterinarian who teaches his heirs a lesson from the grave.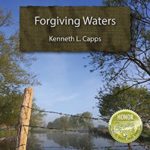 When the paths of an old cowboy and two young trespassers – one black and one white – cross, many lives are changed forever. Beauregard Lee Kelso grew up in a time of racial division and rampant prejudice. Now, at an age that is way past retirement, he struggles with decisions of his past that won't allow him peace of mind. Kevin and Leonard are looking for some good fishing in one of the pasture watering holes when they cross onto Kelso's land. This book is the winner of a 2012 Readers' Favorite Honorable mention and a Gold (first place) Award in the 2013 Indie Next Generation Award for First Novel.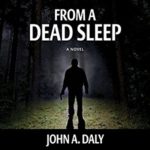 Few residents in the small, secluded mountain town of Winston, Colorado, have kind words to say about Sean Coleman. He's a bully, a drunk, and a crime show-addicted armchair detective with an overactive imagination. After a night of poor judgment, Sean finds himself the sole witness to the unusual suicide of a mysterious stranger. With the body whisked away in the chilling rapids of a raging river, no one believes Sean's account. Tormented over the doubts and mockery of the people of Winston, Sean embarks on a far-reaching crusade that takes him across the country in search of the dead man's identity and personal vindication. At the end, he hopes to find redemption and the truth – but sometimes the truth is better left unknown. There are times when the truth invites evil. There are times when the truth can get you killed.
Happy listening!
Please follow and like us: