New Release – YA Fantasy/Coming of Age Fiction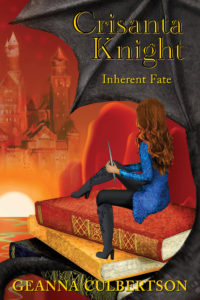 This book is now available.

I had learned a lot in the last couple of days. I'd figured out how to defeat a fairytale villain with a Toyota 4Runner, how to surf on furniture (à la Aladdin and his magic carpet), and how to confront my wicked step-grandmother. But these bizarre lessons were only just the beginning.
If I was to overcome the obstacles in my path, I had plenty of learning left to do—about myself, and about my enemies. Between Nadia the queen of villains, and the leader of the Fairy Godmothers, I was in for a lot of trouble in this final phase of our quest to alter our fates. Separated from our friends, Daniel and I had to work together to traverse the kingdom of Alderon and evade the antagonists who were trying to destroy us. Moreover, we had to do it while figuring out whether or not we could truly be friends. Not an easy sell when I was prophesized to put an end to his girlfriend. Can you say awkward?
With our mission drawing to a close, my significance to Nadia, my relationship with Natalie Poole, and my magical power were about to be revealed. But among these great truths, little did I know I was on the verge of discovering a strength that would be infinitely more powerful—one that had been inside me all along . . .
~~~~~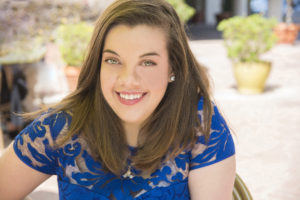 Geanna Culbertson adores chocolate chip cookies, watching Netflix in pajamas, and the rain. Of course, in her case, the latter is kind of hard to come by. As her dad notes, "In California, we don't have seasons, we have special effects."
On the flip side, she is deeply afraid of ice skating and singing in public. Although, she forces herself to do both on occasion because she believes facing your fears can be good for you.
During the week Geanna lives a disciplined, yet preciously ridiculous lifestyle. She gets up before dawn to train and write. Goes to work where she enjoys a double life as a kid undercover in a grown-up world. Then comes home, eats, writes, and watches one of her favorite TV shows.
On weekends, however, Geanna's heart, like her time, is completely off the leash. Usually she'll teach martial arts at her local karate studio, pursue yummy foods, and check out whatever's new at her fav stores. To summarize, she'll wander, play, disregard the clock, and get into as many shenanigans as possible.
Crisanta Knight: Inherent Fate is available in the BQB online store. All versions (print and eBook) are available through the following retailers, as well as all other major book and eBook retailers:
Please follow and like us: