New Release — Crime Thriller / Adult Fiction
As the reader is pulled into a compelling story, they are exposed to the reality of a crime that is growing globally.
After Mallory Shields graduates from college in her idyllic Midwestern hometown, she embarks on an adventure with her best friend Jenna, taking a gap year to explore the other side of the world. Their journey quickly takes an unexpected turn, and the two young women find themselves in danger and exposed to crime, abuse, and the most dehumanizing conditions possible.
Forced into the horrific world of human sex trafficking, and fighting to return to their lives and families back home, the women struggle navigating a corrupt system and injustice beyond their control. Faced with the loss of time, betrayal, and extraordinary guilt, Mallory learns she must conjure strength she never knew possible and make hard compromises to become her true self.
This thrilling tale follows their individual experiences as captives and how those circumstances impact the future and relationships they long to return to.
The determination and strong will of the leading characters gives the reader a sense of how honesty, regret, time, and redemption work together to bring hope to a difficult situation as the characters discover what friendship and reclamation really mean.
ISBN 978-1952782022 (Paperback)
Crime Thriller, Adult Fiction
9 x 6, 450 pages
Publication date: July 1, 2021
This book is available in paperback and eBook format:
~~~~~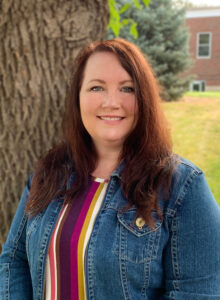 Lisa Clonch Tschauner is an educator, business consultant, and researcher who has previously written and published non-fiction, business-centric work including "The Small Business Guide to Customer Service Business Relationships."
She is the owner and founder of Open for Business Magazine, a regional publication. Tschauner is also the founder of the RE-Write online writing community featuring pieces of prose, poetry, essays, and reflections. "Reclamation" is her debut novel.
In addition to writing, she works in the field of entrepreneurship education and leadership studies. Her education includes degree in organizational communication and management, and human sciences with a leadership specialization. She conducts observational research through qualitative and quantative methods including various interview strategies. Tschauner is interested in how the world is changing through the lens of emerging generations and the global influence.
She has attended different writing workshops and seminars. Although more of an academic and non-fiction writer professionally, her personal writing inters include compelling fiction that creates a platform and addresses relevant topics. Tschauner lives in Nebraska and is the mother of two dynamic, young adults who inspire and evoke curiosity, leading her to tackle difficult topics that appeal to a wide-range of readers.
Please follow and like us: