New Release — Adult Fiction
Life is a spiritual obstacle course, designed to see if you can get over yourself. The voice of Voodoo helps our hero realize that he might be slugging it out in the trenches of rock and roll for all the wrong reasons. And the woman he needs the most has been right by his side the entire time.
ISBN 978-1-945448-32-4 (Paperback)
Adult Fiction
6 x 9, 400 pages
Publication date: April 1, 2019
~~~~~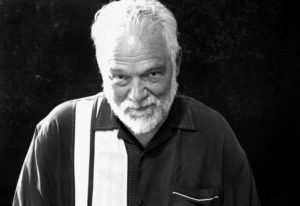 Author Mark Paul Smith started writing for a newspaper in 1972. It was thirty reporters in a sprawling newsroom, getting yelled at by a curmudgeonly editor chain smoking Camel straights. From writing obituaries as "the death editor," to covering cops, schools, social services, city government and features, Mark learned that if a man bites a dog, there's a story.
Mark's novels are inspired by world travel, rock and roll lifestyle and courtroom drama. They're about real people; not super heroes, violence-porn and body counts. Mark says that facing grief, betrayal and shattered dreams are enough for any character to handle, and that fortunately, love and kindness can become their own rewards.
Please follow and like us: