New Release — Children's Picture Book
As a parent, discussing diversity with your child can be difficult, especially if you have your own questions. Some People Do boils this topic down to provide the simplest of answers. By the time your child finishes reading this book, they will have been introduced to all facets of people, without any one being more revered than the other.
ISBN 978-1-945448-30-0 (Hardcover)
Children's Picture Book
9 x 9, 30 pages
Publication date: June 1, 2019
~~~~~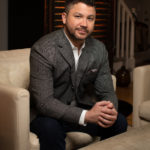 Author Frank Lowe is a 42 year-old gay, divorced dad. He is best known for his online personality, @GayAtHomeDad.
Frank has written for many publications, and released his first book, Raised by Unicorns, in 2018.
His goal is to provide parents with easy tools to explain diversity to their children.
---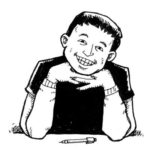 Illustrator Josh Hara describes himself as "just a boy, standing in front of the Internet, asking it to love him."
He's being way too modest.
In reality, he's a very talented and widely recognized illustrator who has become an Internet sensation over his unique coffee-cup cartoon art.
Please follow and like us: