New Release — Adult Fiction
Every summer, Jessie and Emma leave their suburban home in the Central Valley of California and fly north to Baymont. Nestled among Mendocino's golden hills, with ponies to love and endless acres to explore, Baymont should be a child's paradise. But Baymont belongs to Laurel, the girls' birth mother, whose heedless parenting and tainted judgement cast a long shadow over the sisters' summers—and their lives. Caught in a web of allegiances, the girls learn again and again that every loyalty has its price, and that even forgiveness can take unexpected turns. Years later, when Laurel asks her elder daughter for the ultimate gift, Jessie must decide just how much to give in the name of love. Luminous and poignant, Give is the story of one family's troubled quest to redeem the mistakes of the past and a stirring testament to the bonds of sisterhood.
ISBN 978-1-945448-34-8  (Paperback)
Adult Fiction
6 x 9, 430 pages
Publication date: June 1, 2019
~~~~~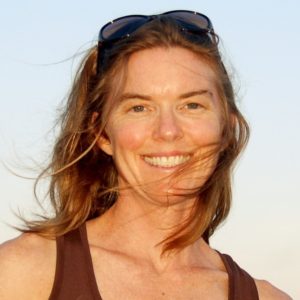 Born in Maine but raised in Tampa, Erica Witsell lived in Connecticut, California, Ecuador, and Italy before settling in the mountains of western North Carolina fifteen years ago. A high school teacher for over ten years, Witsell now teaches English as a new language at a community college in Asheville.
Erica's son was barely two-years-old when her twin daughters were born. She began writing a blog, On the Home Front, to capture the joys and challenges that came with mothering three children all under the age of three. Six years later, her blog still eloquently captures the many "connections between her children's experiences and adult ones—not to mention the universal human experience." Erica's writing has appeared in The Sun Magazine and Brain, Child. Give is her debut novel.
Erica loves mountains, languages, bicycling, and dance. Her favorite time of day is "book time," when she piles on the couch with her kids to read.
Please follow and like us: