New Release – Children's Picture Book
Do you know what an endangered species is and why animals become endangered? Peek inside and see thirteen animals who need your help before they disappear!
The Lion is losing his home to roam, The Elephants are losing their tusks, Grevy's Zebra is losing his friends, The Tiger is losing his Stripes, And the Blue Karner Butterflies are losing a place to flit and fly. But we can all help if we just learn how.
With beautiful watercolor illustrations and rhyming verse that tells each animals' story, Who Will Roar If I Go will introduce the basics of endangered species to young children and open up conversations of what we can all do to help.
ISBN 978-1-945448-15-7 (Hardcover)
ISBN 978-1-945448-16-4 (eBook)
Children's Picture Book
8 x 10, 38 pages
Publication date: June 1, 2018
~~~~~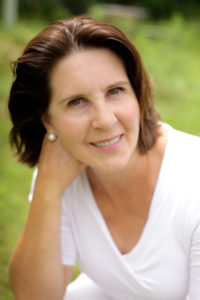 Paige Jaeger is an educator, librarian, and professional developer who has worked at both the elementary and secondary levels. She is the author of three books on Inquiry-Based Learning and sits on the Advisory Board of School Library Connection magazine.
Paige has a passion to get students thinking-wondering-investigating and using new vocabulary acquired in the process. Who Will Roar if I Go? was written after watching students research endangered animals and being so surprised—as though they'd never heard of poaching and other travesties causing the "disappearance." There wasn't anyone else she wanted but her good friend, Carol Hill Quirk, to illustrate this book inspiring students to be kind to animals and make a difference.
Paige and her husband live in northern New York where they raised their family to love the great outdoors.
Please follow and like us: