New Release – Young Adult / Fantasy
There's no place like home. And maybe that's a good thing.
With her friends by her side and the aid of a new mentor for magic, Crisanta thought she was ready to fight the antagonists who planned to take over the realm of Book and destroy all protagonists. Unfortunately, the universe had other plans that she didn't see coming. And that's saying a lot for a girl who can see the future.
With a rebellion brewing in Book, magic hunters making her school life impossible, and the people she trusted most turning against her; does she have the strength to build a better world?
ISBN 978-1-945448-10-2 (Paperback)
ISBN 978-1-945448-11-9 (eBook)
Young Adult/Action & Adventure-Fantasy/Coming of Age
6 x 9, 750 pages
Publication date: June 1, 2018
~~~~~
Geanna Culbertson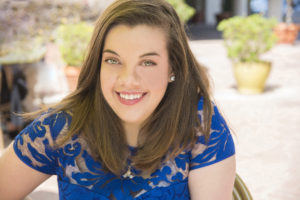 is the author of the Crisanta Knight series, a young adult fantasy series that will culminate with the release of book eight in April of 2021. She is passionate about writing books that will speak to young girls and their potential.
She is a sponsor and strong proponent of Girls on the Run, Los Angeles, an organization whose vision is a world where every girl knows and activates her limitless potential and is free to boldly pursue her dreams.
Geanna adores chocolate chip cookies, watching Netflix in pajamas, and the rain. On the flip side, she is deeply afraid of ice skating and singing in public. Although, she forces herself to do both on occasion because she believes facing your fears can be good for you. She lives in Los Angeles, California.
Please follow and like us: