New Release — Political Thriller / Action Adventure
Book 2 in The Dung Beetles of Liberia series
What starts out as a simple trip to Liberia to buy diamonds, ends up as a deadly adventure of political intrigue and the witnessing of a national trauma.
In April of 1979, Ken Verrier and his wife, Sam, return to Liberia to buy diamonds. They did not return to get caught up in a rice riot and a coup de'etat. But that's what happens. Ken witnesses and unwittingly participates in a period of Liberia's tumultuous yet poorly documented history—the overthrow of the Tolbert presidency and ultimately the end of the Americo-Liberian one hundred thirty-three years of political and social dominance.
ISBN 978-1-952782-35-0 (Paperback)
ISBN 978-1-952782-36-7(eBook)
Political Thriller / Action Adventure
6 x 9, 312 pages
Publication date: December 14, 2021
This book is available in paperback and eBook format:
~~~~~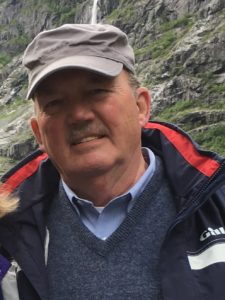 Daniel Meier graduated from UNCW (University of North Carolina, Wilmington) with a major in History. He served in the United States Navy and later studied American Literature at The University of Maryland Graduate School and began writing.
Meanwhile, he taught English and History at a private high school for a couple of years, worked as a flight instructor and a pilot examiner for the FAA (Federal Aviation Administration).
In 1980, Leisure Books published a mystery/ thriller that he wrote under the 'nom de plume' Vince Daniels. In addition, he published a short story in a college literary magazine and worked, briefly, for the Washington Business Journal as a journalist. He was also a contributing editor to several aviation magazines and worked as a technical writer/editor for a U.S. government contractor.
For the past two decades he has served the FAA as an Aviation Safety Inspector for flight operations working mostly out of the Washington D.C. headquarters. He is now retired and therefore has had an opportunity to return to his writing.
He and his wife live in Owings Maryland, about 20 miles south of Annapolis, and spend summers sailing their Bayfield 36 on the Chesapeake Bay.
Please follow and like us: