New Release — Mystery & Detective / Thriller
Book 1 in the Frank Adams Detective series.
It was a perfect night for sabotage; all he had to do was to disable the guidance system and no one would suspect him. No one would even think it was murder.
Amertec Electronics company jet carrying the Senior VP and soon to be CEO mysteriously crashes shortly after taking off from Ronald Reagan Washington National Airport. It was a cold, rainy day with low visibility.
The National Transportation Safety Board (NTSB) says it was an accident. The victim's wife says it was murder. Frank Adams, retiree from the NTSB, now independent aviation accident investigator, has been hired to find out. Mounting evidence and an additional murder of a former Amertec employee convinces Adams that there was indeed foul play.
As the investigation continues, evidence indicates what seems to be disparate events that are linked, revealing a crime of international dimensions. Accustomed to working independently, Adams is forced to call on the help of an old girlfriend and a retired DC cop. But unraveling the truth could cost him his life as well as those of his friends.
ISBN 979-8-88633-002-1 (Paperback)
ISBN 979-8-88633-003-8 (eBook)
Mystery & Detective/Thriller
6 x 9, 280 pages
Publication date: May 16, 2023
This book is available in paperback and eBook format:
~~~~~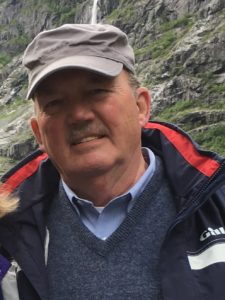 Daniel Meier graduated from UNCW (University of North Carolina, Wilmington) with a major in History. He served in the United States Navy and later studied American Literature at The University of Maryland Graduate School and began writing.
Meanwhile, he taught English and History at a private high school for a couple of years, worked as a flight instructor and a pilot examiner for the FAA (Federal Aviation Administration).
In 1980, Leisure Books published a mystery/ thriller that he wrote under the 'nom de plume' Vince Daniels. In addition, he published a short story in a college literary magazine and worked, briefly, for the Washington Business Journal as a journalist. He was also a contributing editor to several aviation magazines and worked as a technical writer/editor for a U.S. government contractor.
For the past two decades he has served the FAA as an Aviation Safety Inspector for flight operations working mostly out of the Washington D.C. headquarters. He is now retired and therefore has had an opportunity to return to his writing.
He and his wife live in Owings Maryland, about 20 miles south of Annapolis, and spend summers sailing their Bayfield 36 on the Chesapeake Bay.
Please follow and like us: