New Release – Fiction/Romance/Contemporary
This book is now available for order.
Janelle Wagoner kept a lot of secrets for her husband, but the one she tried hardest to protect was her own. She never suspected he knew or that he would choose to reveal it in such a dramatic way. Now that he's gone, leaving behind her and two children, Janelle is left to pick up the pieces and try to put her life back together before
it's too late.
Nathan Harris has only ever loved one woman, despite the fact that she was married to someone else. After learning that she has been hiding something from him, he's faced with a tough decision: With everything at stake, will he walk away from her for good, or will he lay it all on the line to win her back?
~~~~~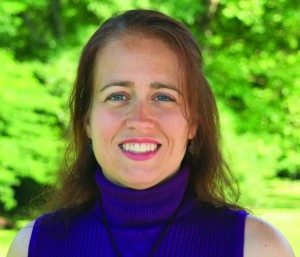 Born and raised in Virginia, Kathryn Ascher tried her hand at poetry and fiction in high school, but put it all aside when she went to college. After graduating with her degree in communications, she married her college sweetheart and went to work for a local radio station. After her first child was born, she became a stay-at-home mom and began spending her free time crafting and reading.
It was after the birth of her third child that Kathryn decided to give writing another try. When she picked up her first romance novel, she immediately knew that it was the genre for her. Her debut novel, What It Takes, draws from the strong lead characters, the quirky secondary characters, the settings, the humor, and, most importantly, the feeling of falling in love for the first time that initially captivated her. Her second novel, On the Line, is the Book 2 in the Rocky Creek Series.
Kathryn resides with her husband and three children in Land O' Lakes, Florida.
You can learn more about Kathryn on her website, and connect with her on Facebook and Twitter.
On the Line is available order in the BQB online store. All versions (print and eBook) are available for order through the following retailers, as well as all other major book and eBook retailers:
Please follow and like us: