New Release — Cozy Mystery
Chris Throckmorton races a killer to find a treasure hidden by Throckmorton's great-grandfather.
A lawyer hands Throckmorton an 82-year-old letter that claims his dying great-grandfather Otto Kessler stashed the family assets in an office under his brewery. Those assets could be worth $50 million or nothing in today's market. The village has demolished the brewery and buried the office.
Murder victims are found in homes once owned by the Kessler's. The crooked village mayor and a con man learn of Otto's letter and force Throckmorton to make them partners. An inept crew slows the excavation to the office, and security cameras show the killer has visited the dig. Once in the office, the men find stock certificates in companies that went bankrupt between 1950 and 1990. His partners quit. Throckmorton finds another treasure in the office, but not the one Otto put there. To keep it, he must face the killer in the dark.
ISBN 978-1-952782-85-5 (Paperback)
ISBN 978-1-952782-86-2 (eBook)
Cozy Mystery
6 x 9, 340
Publication date: March 5, 2023
This book is available in paperback and eBook format:
~~~~~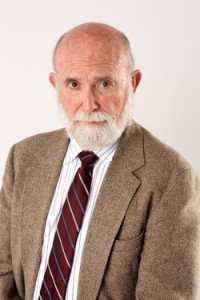 Gary F. Jones planned to go back to graduate school and get into research, but something in his veterinary practice or family always intervened. His procrastination continued until he went camping with his family and poured alcohol into an alcohol stove to refuel it.
The stove wasn't as empty as Gary thought. It was also lit. A flame raced up the stream of alcohol and into the gallon tin Gary was holding. The gallon exploded. Gary was shipped back to his local hospital with first, second and third degree burns over 17% of his body. He decided that when he recovered, he'd better go back to grad school soon, because if he pulled another stupid stunt like that, he might not live very long.
As a graduate student at the University of Minnesota College of Veterinary Medicine, he developed a way to extract microbial DNA from swine feces and a molecular test for Lawsonia intracellularis, the cause of a disease in swine and horses. He earned a Ph.D. in microbiology and spent the following 19 years working on the research and development on vaccines for cattle and swine. During that time, he supervised clinical research on bovine coronavirus for a major international pharmaceutical company.
Gary also has an interest in history. He lives in Omaha, Nebraska.
Please follow and like us: