New Release – Humorous/Action & Adventure/Medical Thriller
This book is now available for order.
Veterinary virologist Jason Mitchell can't keep his mouth shut, can't lie convincingly, and can't follow orders. He's an unlikely candidate to help the CIA locate and destroy a deadly hybrid virus stolen from Jason's lab at the University of Minnesota. From Washington to Djibouti, From Minneapolis to Yemen, Marines cringe, Senators turn livid, and CIA agents shudder as Jason struggles to prevent the virus from becoming a biological weapon in the hands of jihadists.
Jason and Ann Hartman, veterinarians, lovers, and graduate students, conduct a study of BCV in calves, a common virus that causes diarrhea in cattle. A recently arrived Chinese student accidentally exposes the calves to the SARS virus, a close relative of BCV. The calves and the Chinese student develop a severe and puzzling pneumonia. The Center for Disease Control isolates a hybrid BCV-SARS virus from the Chinese student and the calves. The FBI is notified of the new and dangerous virus.
Ahmed, more con man than graduate student, discovers samples of Jason's that contain the virus. He steals them and flees to Yemen where he pretends to be a devout Muslim to get funding from a jihadist group. The jihadists believe the virus will be valuable as a biological weapon and as bait to lure the CIA into military action that will kill innocent civilians and increase hatred of the US. Jason and an unconventional CIA agent redefine "thinking outside the box" as they con Ahmed, dodge bullets, and thwart the jihadists.
~~~~~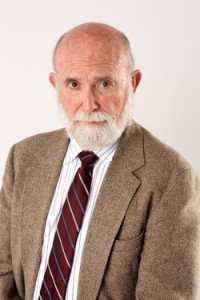 Gary Jones planned to go back to graduate school and get into research, but something in his veterinary practice or family always intervened. His procrastination continued until he went camping with his family and poured alcohol into an alcohol stove to refuel it.
The stove wasn't as empty as Gary thought. It was also lit. A flame raced up the stream of alcohol and into the gallon tin Gary was holding. The gallon exploded. Gary was shipped back to his local hospital with first, second and third degree burns over 17% of his body. He decided that when he recovered, he'd better go back to grad school soon, because if he pulled another stupid stunt like that, he might not live very long.
As a graduate student at the University of Minnesota College of Veterinary Medicine, he developed a way to extract microbial DNA from swine feces and a molecular test for Lawsonia intracellularis, the cause of a disease in swine and horses. He earned a Ph.D. in microbiology and spent the following 19 years working on the research and development on vaccines for cattle and swine. During that time, he supervised clinical research on bovine coronavirus for a major international pharmaceutical company.
Gary and his wife reside in Omaha, Nebraska.
Learn more about Gary on his website. You can also connect with him on Facebook.
A Jerk, A Jihad, and A Virus is available for order in the BQB online store. All versions (print and eBook) are available for order through the following retailers, as well as all other major book and eBook retailers:
Please follow and like us: