New Release – Thriller/Suspense
Life's gotten better for hard-edged security guard, Sean Coleman. With personal affairs in order and relationships rekindled, he travels to Las Vegas to help celebrate a buddy's last days as a bachelor.
Soon after he arrives, however, a twist of fate spawns a reunion with an old flame. Curiosity and a desire to make amends unexpectedly leads Sean down a dark path into the Vegas underground, where another face from the past emerges — a federal fugitive whose family, years earlier, altered the course of Sean's life.
A harrowing escape drops Sean in the barren wasteland of a Nevada desert, miles away from the glitz and glamor of Sin City. There, he must fight to stay alive against a well-armed group of men whose bloodlust and greed won't stop them from getting what they're after.
ISBN 978-1-952782-50-3 (Paperback)

Thriller
6 x 9, 450 pages
Publication date: February 8, 2022
(Book 1 in the Sean Coleman Thriller series: From a Dead Sleep – ISBN 978-1-937084-54-7)
(Book 2 in the series: Blood Trade – ISBN 978-1-939371-69-0)
(Book 3 in the series: Broken Slate – ISBN 978-1-945448-08-9)
(Book 4 in the series: Safeguard – ISBN 978-1-945448-51-5)
~~~~~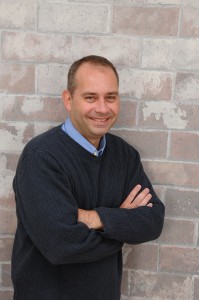 A lifelong Coloradoan, John A. Daly graduated from the University of Northern Colorado with a degree in business administration and computer information systems. He spent the next fifteen years developing accounting software and Internet-based workflow collaboration solutions.
With a thirst for creative expression that went beyond the logic and absolutes of computer programming, John developed an interest in writing. His early work included newspaper editorials and film and television reviews for entertainment websites. He later became drawn toward more substantive commentary on world events. He currently writes political, cultural, and media analysis columns for the website of Bernard Goldberg, former CBS News journalist and The New York Times bestselling author. Additionally, his work can be found on National Review, Paste Magazine, and Hollywood In Toto.
John felt compelled to take his writing to the next level after watching a television interview with former NFL football player, Tim Green. Inspired by Green's career transition from a professional athlete to an accomplished author, John found the motivation to begin work on his first novel, From a Dead Sleep. It was the first book in the Sean Coleman Thriller series, followed by Blood Trade, Broken Slate, Safeguard, and now Restitution.
Please follow and like us: